Sylvester Stallone was hospitalised for four days after being punched in the chest by Dolph Lundgren on the set of Rocky IV. When you're an action movie star, you tend to pick up a few injuries every now and again. Bruce Willis, Michelle Yeoh, and Tom Cruise have all sustained injuries while working on action sequences, but Sylvester Stallone took it to a whole new level with Rocky IV.
Rocky IV isn't one of the best Rocky movies, admittedly. It was when the movie series finally seemed to be suffering from stagnation and burn-out, and its antagonist Ivan Drogo (played by Dolph Lundgren) was a caricature cut-out villain. Still, it contained its fair share of fun – and often brutal – action sequences.
For Stallone himself, one moment that was less fun on the set of the action thriller movie. In a behind-the-scenes look at the movie, Sylvester Stallone revealed that during a fight-sequence, Dolph Lundgren once punched him so hard in the chest that was hospitalised for four days and taken off the set.
Stallone said "I got really injured during the fight and I had to be flown into intensive care to California from Canada." He continued ""I didn't feel [the punch] in the moment, but later that night my heart started to swell. My blood pressure went up to 260 and I was going to be talking to angels, next thing I know I'm on this emergency, low-altitude flight."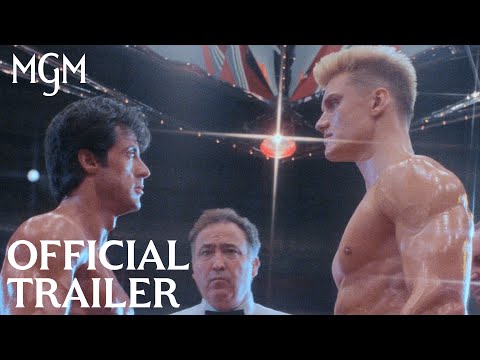 Stallone says he remained in intensive care for four days, before he recovered and was able to continue filming. The majority of the sequences he filmed with Lundgren, who was himself a trained fighter, were real footage of the pair boxing and with Lundgren's skill and size, it's no surprise that he managed to do such damage to Stallone.
Lundgren's character has appeared in subsequent Rocky movies, including the recent Creed 2, though he thankfully hasn't put Stallone back in hospital since their first encounter.
For more on Rocky, check out our guide to Creed 3. Or, take a look at our picks for the best sports movies, the best movies of all time, and stay up to date with every major new movie in 2023.