Sylvester Stallone has appeared in some of the best action movies ever made, including the Rocky movies and all manner of standalone shoot-em-ups. But when it comes to his own choice for his action highlight, the actor has questionable taste.
Speaking to The Hollywood Reporter, Stallone said that he believes the 2008 film Rambo – it's the fourth in the franchise, but titles don't make sense in the re-quel era – is the best movie he has made in the genre that cemented him as an A-list star.
"One film I'm truly proud of — it's the best action film I've ever done because it's the most truthful — is Rambo IV, dealing with Burma, where they've had a civil war for 67 years," Stallone said.
The movie follows Rambo in Burma as he takes on the job of ferrying mercenaries into a village on a rescue mission. It was, unsurprisingly, banned by the military junta which then ran the country, which is now usually known as Myanmar.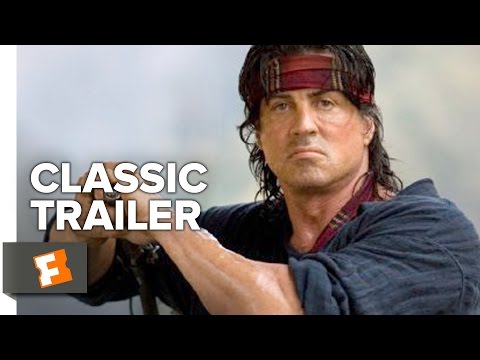 Stallone added: "I got excoriated because the movie's so violent. And it is violent. It's horrifying. It's children being burnt alive. That's what makes civil war worse than anything: it's your neighbour, all of a sudden, killing you. I was really happy with that film, and I never thought it would ever reach the theatre. I thought: 'They're never going to show this'."
In the wake of negative critical reviews to Rambo 4, the franchise was off screens for another decade until it concluded with fifth movie Last Blood in 2019. The reviews were even worse.
For more on Sylvester Stallone, check out our guide to Arnold Schwarzenegger and Sylvester Stallone's old feud. Alternatively, we've got info on all of the new movies heading to cinemas, including The Equalizer 3 release date, the Oppenheimer release date, and the Dune 2 release date.