When is the Succession season 4 release date? The three seasons of Succession so far have taken us on a jaw-clenching, stress-inducing, tumultuous ride from start to finish with the Roy family. In season 3, once again, we were thrown amidst sibling rivalry, deciding which Roy sibling has a sniff of a redeemable quality, and thoroughly enjoying every single Tom and Cousin Greg interaction, with even a Tom/Greg spin-off idea coming from Succession cast member Nicholas Braun, who plays Greg.
Viewers were treated to many moments in masterful screenwriter Jesse Armstrong's most recent season of Succession; Kendall's calamitous 40th birthday, a butt-clenching shareholders meeting almost toppled by a UTI-induced psychosis, and cousin Greg suing Greenpeace, to name but a few. But nothing left viewers holding onto their seats as much as the build-up to the season finale that saw a full coup toppled by inside whisperings.
We were left with many questions, one huge one being, when can we expect the Succession season 4 release date? We've got as much intel as we can gather without our own inside hook up from WayStar RoyCo. So, read on. And, if you're still trying to catch up on the latest from season 3 or want to relive the experience all over again, here's how to stream Succession.
Succession 4 release date speculation
HBO has officially confirmed that Succession has been renewed for season 4. We don't have an exact release date just yet, but the plan is for Succession season 4 to drop in time for the 2023 Emmys, with a May premiere date being lined up.
On May 8, 2022, Jesse Armstrong, the show's creator, confirmed the scripts for the new season are almost finished. And now we know that the team are hard at work bringing these scripts to life, so we're making progress. It was confirmed on June 27, 2022 that the new season had begun filming.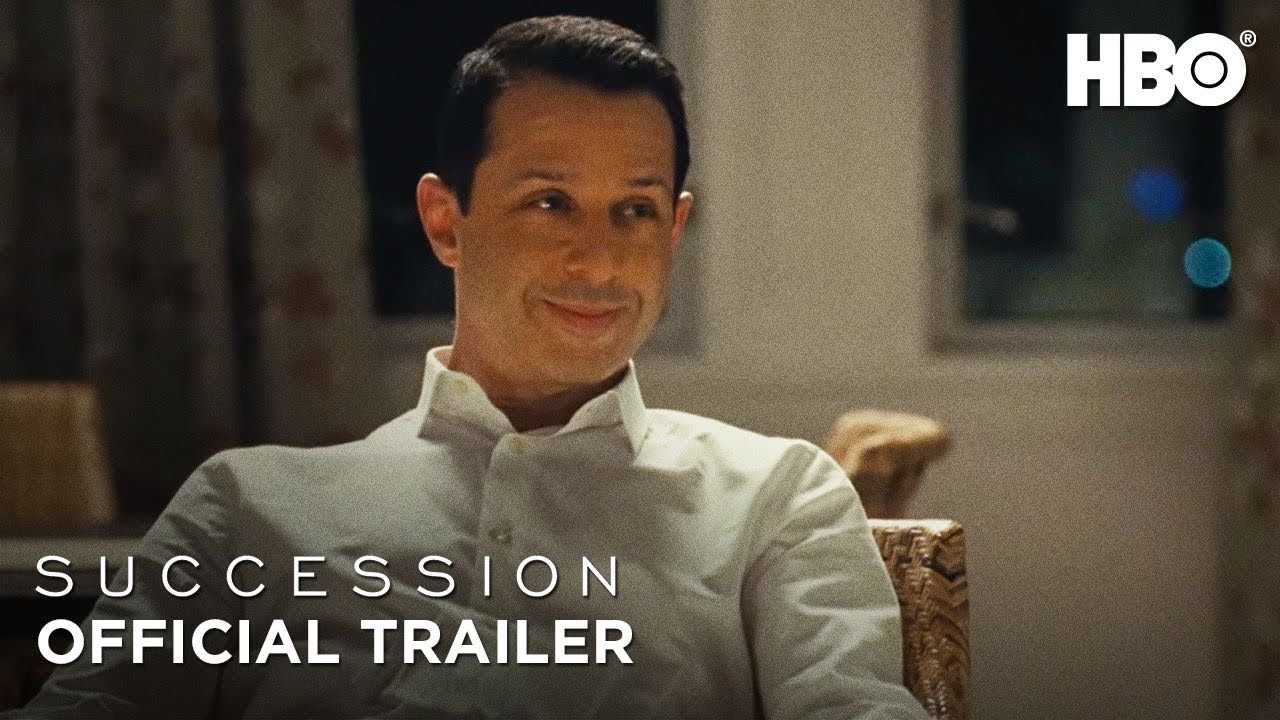 Upon announcing the renewal, HBO exec Francesca Orsi stated, "With each season of Succession, Jesse Armstrong has continued to surpass our wildest expectations, pulling us deeper into the Roy family's inner sanctum with indelible wit, humanity, and precision. This season is undoubtedly no exception, and we couldn't be more excited for all that's in store in this next season ahead."
There are also ripples in the water, suggesting that whilst the fourth season could be the last, there could still be a fifth.
Succession season 4 trailer
A teaser trailer for Succession season 4 was dropped online on October 24, 2022. Check it out below, and see the fallout of the shocking season 3 finale, as Kendall, Shiv, and Roman form their very own Rebel Alliance.
First teaser for 'SUCCESSION' Season 4.

The series releases in Spring 2023 on HBO. pic.twitter.com/dDqwXpTNz8

— DiscussingFilm (@DiscussingFilm) October 24, 2022
Meanwhile Tom has clearly aligned himself very closely with Logan, and his relationship with Shiv is sure to suffer as a result. The tension between those two is going to be a joy to watch this season and you can just imagine the explosive argument that is bound to erupt.
Succession season 4 cast speculation
We ended season 3 pretty solidly knowing of the return of all the main characters, and there was nothing to suggest that the additional characters won't be back alongside them.
The Succession season 4 cast:
Brian Cox as Logan Roy
Jeremy Strong as Kendall Roy
Sarah Snook as Shiv Roy
Kieran Culkin as Roman Roy
Matthew Macfadyen as Tom Wambsgans
Nicholas Braun as Greg Hirsch
Alan Ruck as Connor Roy
Alexander Skarsgård as Lukas Matsson
J. Smith-Cameron as Gerri Kellman
Fisher Stevens as Hugo Baker
Peter Friedman as Frank Vernon
Justine Lupa as Willa Ferreyra
We were also treated to some incredible guest appearances from Adrien Brody and Alexander Skarsgård in Succession season 3. While Adrien's role didn't leave much need for a return, Alexander as Lukas Matsson is a door left incredibly open and he has been confirmed to return.
Succession 4 plot speculation
Another tumultuous Succession season finale left viewers with two huge questions – will Waystar Royco be sold, and who told Logan that the Roy siblings were coming to storm the kingdom to take down the king? Succession season 4 will most certainly explore these two situations.
As well as learning that production had begun on season 4, the announcements on June 27, 2022 confirmed that the new season will also feature ten episodes, and we got a brief plot summary, too.
The official synopsis for Succession season 4 is as follows: "The sale of media conglomerate Waystar Royco to tech visionary Lukas Matsson moves ever closer. The prospect of this seismic sale provokes existential angst and familial division among the Roys as they anticipate what their lives will look like once the deal is completed. A power struggle ensues as the family weighs up a future where their cultural and political weight is severely curtailed."
A killer show: Best TV series
During Logan's ex-wife and Shiv, Kendall, and Roman's mum's wedding in Italy, Logan began to strike a deal with tech CEO Lukas Matsson to sell WayStar RoyCo. The Roy siblings then joined forces in a hurried attempt to take down the deal, reuniting with Kendall after his failed attempt to ruin the company, to use their supermajority to destroy it. According to Variety, season 4 will feature some scenes in Norway, where Matsson will apparently invite the whole family for a little quality time together ahead of the proposed purchase of their business.
With Roman being pivotal in the agreement with Matsson, Logan offered Roman a seat at the table on the new board, which he declined in solitude with his siblings. But, much like his historical namesake, Roman's empire fell along with the other Roy siblings, as Logan revealed he had forged a deal with their mother to solidify the majority shares from her. But how did he know to do that? Who told him?
L to the OG: Best musicals
What viewers did see was Shiv telling Tom of the move, which then Tom shared with Greg. But surely Tom wouldn't overthrow his wife, Shiv, even though she clearly doesn't return Tom's love the way he wants her to? Cousin Greg can't possibly have the wherewithal to do such a thing, can he?
Moving into season 4, there are a lot of unanswered questions that could be explored in next season's plot. Will the WayStar RoyCo and GoJo merger go ahead? What will this mean for the Roy family? As far as Logan is concerned, he's won. But is the fight ever truly over if there's another season waiting for us to enjoy?
That's all we know about the Succession season 4 release date for now, but as production continues, we will learn more secrets from inside the walls of Waystar Royco. In the meantime, check out our guide to the Fear the Walking Dead season 8 release date.