Who are the best Succession characters? The HBO show brings together an ensemble of amazing yet truly detestable, narcissistic characters who are all solely concerned with looking after numero uno. Well, we're here to find out who actually is number one!
Succession premiered in 2018 and quickly established itself as one of the best TV series ever made. Created by Jesse Armstrong, the brain behind the comedy series Peep Show, Succession details the tumultuous world of the Roy family. Led by Logan, the Roys are one of the world's richest and most powerful families, and their relationships are as terrifyingly tense as they are hilarious.
The Succession cast is full of brilliant actors, but which Succession character is the best of the best? We could play boar on the floor to decide, but a list is just as much fun.
The best Succession characters:
Tom Wambsgans
Greg Hirsch
Siobhan Roy
Roman Roy
Logan Roy
Kendall Roy
Gerri Kellman
Stewy Hosseini
Tom Wambsgans
This guy is basically the most perfect character to ever exist. He's right in the middle of the food chain when it comes to the corporate ladder; he's not got Roy blood, so the family belittle him whenever they can, but he is married to Shiv, which makes him feel very important.
As a result, Tom Wambsgans is constantly caught between trying to kiss Logan's ass and getting people like Cousin Greg to do the same to him, which is very funny to watch.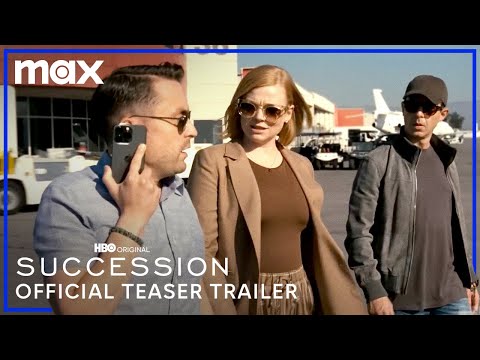 Throughout three seasons of the drama series, we've seen Tom kicked around and mistreated by his wife. Still, the shocking plot twist at the end of season 3 revealed Tom may have actually grown a spine (spoilers for Succession season 4 episode 1, he hasn't). Maybe it was all the chicken he ate?
Now the Succession season 4 release date has rolled around. We know Tom's in for even more pain now that Shiv's planning on divorcing him, and he's lost his protector, Logan Roy.
Greg Hirsch
Oh, Gregory, you sweet fool! From the first moment we meet Cousin Greg — when he's stoned out of his mind and vomiting through the eyes of a mascot costume — we knew he was special.
Greg is a grovelling sycophant, a misguided and easily manipulated young man, but he is just as determined to get to the very top as the rest of the characters in this show. He's also the primary source of comedic value; we will be eternally grateful for that. Just make sure you don't mention Greenpeace around him!
Siobhan Roy
We think Siobhan may be even scarier than her father, to be honest. Shiv is a formidable woman who is more intelligent, confident, and ruthless than the rest of her siblings combined, and we would not like to get on the wrong side of her.
She dominated the world of politics before entering the Waystar Royco circus for real, but she may live to regret that move. Shiv is, or at least was, Logan's golden child, but her relationship with both her parents makes her a very vulnerable person deep down… like, really deep down.
Roman Roy
When he's not busy sending dick pics to his dad or blowing up rockets, Roman will probably be found making gross comments to Gerri and failing to have sex with his string of girlfriends. To put it simply, Roman is a very messed up young man.
He begins the show as a joker and someone who views the corporate world as a ridiculous façade, but he soon gets sucked into it all and has grand ambitions to be the king of the castle, now his dad's shuffled off this mortal coil.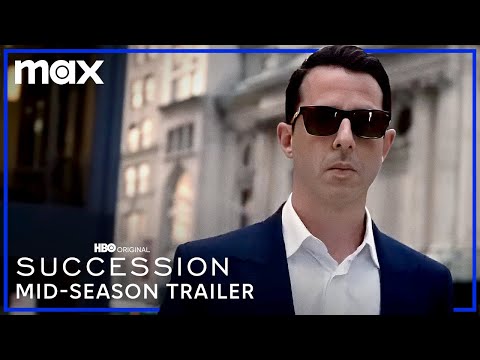 Logan Roy
If swearing were a sport, Logan Roy would have been the heavyweight champion of the world. Right from the very first episode, Logan displayed his cruel side, teasing Kendall with the promise of power before deciding to keep it all to himself. And he gets far, far worse as Succession develops.
Logan always got his own way, and though we have seen his back against the wall a couple of times now, he always seemed to come out on top. As Tom said: "I've never seen Logan get fucked once." Even when he died, in Succession season 4 episode 3, Logan went out on his own terms, flying to Europe to finish one last deal.
Kendall Roy
Kendall Roy is the boy who would be king, except his daddy thinks he's a pathetic junkie who isn't fit to tie his own shoes, never mind run a huge media conglomerate. It's painful to watch Kendall's journey through the show and to see just how much he resents his father but craves his approval.
By now, we've nearly seen Kendall die a couple of times, he's betrayed pretty much everyone around him, and he's even stood up on stage and rapped. However, we have a feeling he has even more difficult moments ahead. Poor Kendall.
Gerri Kellman
Gerri is very much a slow-burn character who evolves from a supporting character in the early episodes to eventually become a central figure in the fight for power at Waystar Royco. She even holds the position of CEO for a little while.
Between her no-nonsense approach to business and her sordid dalliance with Roman, Gerri is a woman who has thrown herself into the world of the Roy family, for better or worse. And we hope she sticks around for a good while longer.
Stewy Hosseini
Of all the characters on this list, Stewy is the one who manages to keep himself furthest away from the Roy family, which is probably a sign of just how smart he is. While he may be an old pal of Kendall's, Stewy is well aware of the pitfalls that come with being too close to the Waystar mess, and he only gets involved when it will serve his own interests.
He has fingers in pies all over the business world, and he knows how to use his connections, but it's also worth noting that Stewy is simply very funny and very cool, too. His dynamic with Kendall is great, and we hope we get to see more of that in season 4.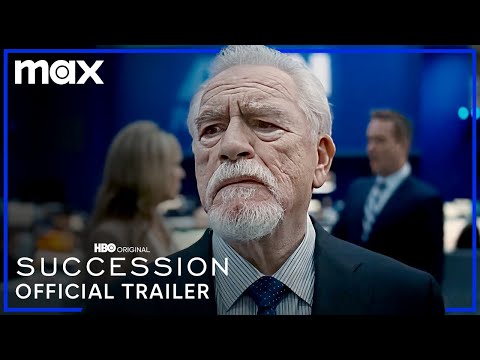 So, that's the end of the negotiations, and we will not be budging – these are the best Succession characters, and that's our final offer. For more great HBO shows like this, why not check out our guides to the House of the Dragon season 2 release date or the Euphoria season 3 release date? Alternatively, take a look at our guide to all the new movies coming this year.