When is the Stranger Things season 5 release date? The Upside Down and the town of Hawkins have long been the obsession of anyone with a Netflix subscription, but all good things must come to an end.
After the explosive events of Stranger Things season 4, the Netflix series is set to conclude after its fifth series. Don't worry, though, there are plenty of strange things the horror series needs to address before 'The Party' heads off into that 80's sunset. Here's everything we know about the Stranger Things season 5 release date.
Stranger Things season 5 release date speculation
We don't know the Stranger Things season 5 release date yet but don't worry; it is happening. But before you go trying to set a Demogorgon on us, there is some good news on the production scheduling front. It won't take as long as season 4.
The Duffer brothers have also confirmed they started writing the scripts in August 2022.
David Harbour, who plays Hopper, has also said [via Collider] that the filming for season 5 is set to commence from June onwards. With this in mind, and considering how it took Stranger Things season 4 part 1 nine months to be released following filming, we can likely expect Stranger Things season 5 to hit the small screens in 2024, though star Finn Wolfhard has perhaps suggested otherwise in a recent interview with GQ.
"I can't believe it's already Season 5," he says. "I will be 22 by the time it comes out, I think, and I started working on the show at 12. That is insane. I'll be able to drink with Gaten [Matarazzo], Caleb [McLaughlin] and Noah [Schnapp] and the whole cast at the premiere of Stranger Things 5."
If our maths is correct with Wolfhard's age, then it sounds like he's suggesting the show won't premiere until 2025. Here's hoping they'll speed things along and aim for a late 2024 or early 2025 release at the latest!
Stranger Things season 5 cast speculation
Most of the main players will be returning to the Stranger Things season 5 cast. Even though season 4 of Stranger Things had a pretty heart-breaking ending, most of our heroes survived Vecna's rampage…barely. Luckily, we do know those who will be making their return for Stranger Things season 5.
Who do we expect to be in the Stranger Things season 5 cast?
Millie Bobby Brown as Eleven
Finn Wolfhard as Mike
Noah Schnapp as Will
Caleb McLaughlin as Lucas
Gaten Matarazzo as Dustin
Sadie Sink as Max
Priah Ferguson as Erica
David Harbour as Jim Hopper
Winona Ryder as Joyce
Joe Keery as Steve
Natalia Dyer as Nancy
Maya Hawke as Robin
Charlie Heaton as Jonathan
Eduardo Franco as Argyle
Bret Gelman as Murray
Tom Wlaschiha as Dmitri
Jamie Campbell-Bower as Vecna
Some faces who won't be returning are Matthew Modine as Dr Brenner (aka Papa), Joseph Quinn as fan favourite Eddie Munson, and Mason Dye as Jason Carver.
Big bad monsters: Best horror movies
And though Max, played by Sadie Sink, was left a little worse for wear after facing the wrath of Vecna in the season 4 finale, it's since been all but confirmed by the actress herself [via Deadline] that she will be making an appearance in the upcoming season.
"Spoiler-free, just with the way my character ended in season 4, I have no idea what is going to happen. But I'll be there," she says.
How many episodes will be in Stranger Things season 5?
Stranger Things season 5 will have 8 episodes.
The Stranger Things writing team posted a tease on their official Twitter account, showing an empty whiteboard with their layout for the season's 8 episodes.
Of course, it gives nothing away, but fans were quick to note the thick double line between episodes 4 and 5. Could this potentially be where a time jump comes in? Looks like we'll just have to wait to find out.
Dimension hopping: Best science fiction movies
Stranger Things season 5 plot speculation
Although we don't have a firm plot synopsis for the Stranger Things season 5 plot, we do have plenty of clues to start piecing together what the next chapter will look like, and it involves a deep dive into the Upside Down.
As we mentioned above, Stranger Things season 5 is confirmed to be the final entry to the entire story. And based on a tweet posted by the Stranger Things writers' account, its set to be an explosive ending.
"Season 5 is like if Season 1 and 4 had a baby. And then that baby was injected with steroids," they wrote.
Fire and brimstone: Best monster movies
In the last episode of Stranger Things season 4, we saw the gang finally face off against Vecna. Still, they ultimately couldn't stop the villain from opening a gateway to the Upside Down.
At the end of the series, we see Hawkins is covered in decay, fire and ash – and Will warns that Vecna still needs to be taken down to save the world.
Going forward, things are going to change, but we may not see a heroic retaliation to the Upside Down situation straight away. The Duffer brothers told TVLine that season 5 would probably have a time jump thanks to the age of all their actors, who, despite playing 14-year-olds, are nearing their 20s in real life.
This means that the next chapter could begin a few years after the events of season 4. "I'm sure we will do a time jump. Ideally, we'd have shot [Seasons 4 and 5] back to back, but there was just no feasible way to do that," the two said.
High school sucks: Best teen movies
The looming Vecna confrontation in the future isn't the only thing we have our minds set on ⁠— season 5 may also be the entry that sets about answering all our lingering interdimensional questions too.
The next season will likely go over how the dimension works, the hierarchy of Stranger Things monsters, and other creepy details that have been playing on fans' minds for years.
"It's scarier to not know, but as we were moving this so many hours into the season, it started to actually be fun to start pulling back the curtain, not too much, but pulling back the curtain a little bit and revealing more about the Upside Down, the origins of the Upside Down, what happened to the numbers and all that," Matt Duffer says [via IndieWire].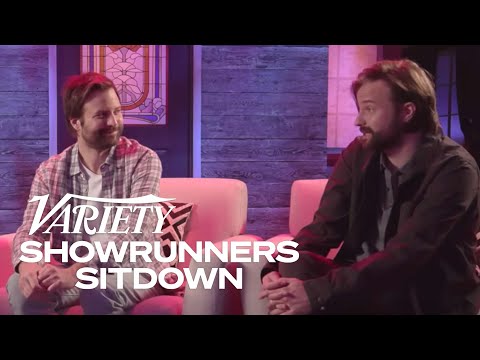 And finally, we know that in Stranger Things season 5, we may all be left a sobbing mess. In an interview with The Wrap, the creators shared how the upcoming chapter may break a few hearts – so prepare yourself!
"We do have an outline for Season 5, and we pitched it to Netflix, and they really responded well to it," Matt Duffer said. "I mean, it was hard. It's the end of the story. I saw executives crying who I've never seen cry before, and it was wild."
And that is it for everything we know about Stranger Things season 5! For more gnarly adventures, here are our lists of the best time travel movies as well as the best ghost movies.
We also have guides on the upcoming fantasy series House of the Dragon season 2 and Rings of Power season 2.