When you've got a role in one of the best sci-fi series on TV, you want to milk it for as long as possible. That's certainly true about the Stranger Things cast, who love to get cryptic about potential returns, cameos and the futures of their characters as the Stranger Things season 5 release date comes closer.
In the wake of the Stranger Things season 4 part 2 ending, the future of many of the characters in the Netflix series is up in the air. And as for everyone who dies in Stranger Things season 4 part 2, they probably can't hold out much hope for when the TV series returns to streaming services.
But death might not be the end in a fantasy series like this, and that's certainly something fans of Eddie Munson are hoping to see. He might have been killed by Vecna's demobats, but that doesn't stop fingers being crossed that he has a future.
Joseph Quinn, the actor behind the loveable character, fanned the flames of fan hope with a vague answer at London Comic-Con (via Metro).
When asked about Eddie's future, Quinn said: "You got me there. I mean, they're shooting soon! I don't know… I'd love to be – I died. I think it's probably unlikely. That's my honest answer."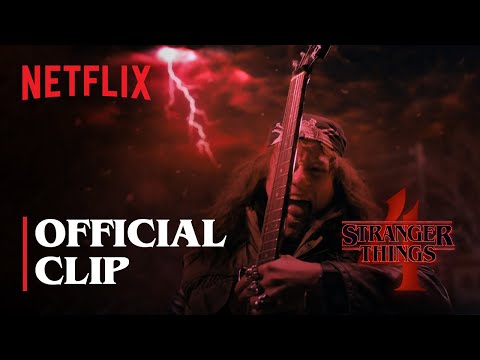 Whether we see Eddie again or not, it's exciting to note that the Duffer Brothers and their team are hard at work on Stranger Things season 5 and the culmination of the show in the wake of Vecna's plan.
If you're still confused about some of the big Stranger Things moments, we can help you out on how does Eleven get her powers back and what's happened to the Upside Down. Or for something completely different, check out the best Netflix horror movies, the best Netflix anime, and the best Netflix documentaries.