Jaws might be a genre-defining film that changed the face of cinema, but that doesn't mean making it was easy. Directed by Steven Spielberg, the thriller movie was, at one point, the highest-grossing movie of all time. But back when he was making Jaws in the early 1970s, Spielberg couldn't foresee the movie based on a book's explosive success and cultural impact.
Instead, as he explained in a new interview, the thing that he was focused on the most while making the shark movie was seasickness. The interview forms part of an upcoming book about the director entitled Spielberg: The First Ten Years.
"Being on Jaws became a living nightmare, and not because I didn't know what I was doing or because I was struggling to find the movie in my head. I knew the film I wanted to make. I just couldn't get the movie I had in mind on film as quickly as I wanted," he explains in an excerpt in Vanity Fair.
"When we got out to the ocean, a lot of the crew got seasick, and once that passed, a kind of lethargy set in because we weren't seemingly getting anything done. The end never seemed to be in sight, and yet I was the only person who could reassure the crew that there would be an end to this some day."
He continued, "I remember on the 60th day of shooting, crew members came to me asking, 'When are we going to be done with this movie?' And I would honestly say, 'I don't know. We could finish it if I get fired, if I'm dragged off the movie and replaced by someone who could complete it quickly. Or maybe they'll shut us down.'
"Whenever I talked about the possibility of me being fired or the show being shut down, most of the crew was happy about it—this wasn't a labor of love for anybody. This was a physically impossible chore and people wanted to go home."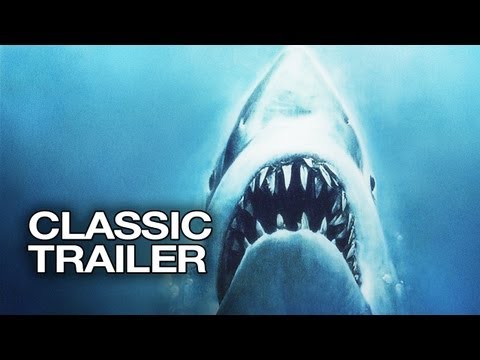 It's no surprise that the crew got tired of filming Jaws by the end. The horror movie's original shooting schedule was only meant to be 55 days, but ended up being more than three times as long. In total, Jaws took 159 days to film, which means a lot of time lost at sea. But as arduous as the production process was, Spielberg can feel confident that he produced one of the best movies of all time. The legacy of Jaws really speaks for itself.
For more on Spielberg, check out our guide to the best Steven Spielberg movies of all time, or see what we thought of his latest semi-autobiographical film in our The Fabelmans review.
The Color Purple, Spielberg's next new movie, is set to be released in December this year. For more upcoming releases, check out our guide to all the 2023 movies we have to look forward to as we move into autumn and winter — including The Meg 2 release date, if shark movies are your thing. To see The Meg 2 cast in action, here's how to watch The Meg 2.