Hollywood is rife with tales of missed opportunities, recasts, and "did you know so-and-so was supposed to play XYZ?" riffs. But when it comes to coulda shoulda woulda's, it probably doesn't get much bigger than Dustin Hoffman turning down a chance to appear in the movies of the most prolific director of all time. Four times, no less.
Dustin Hoffman is majorly successful, regardless. A frequent contender at the Oscars, Hoffman made a name for himself through his work in some of the best drama movies ever made in The Graduate, Kramer vs. Kramer, All the President's Men, and of course, the comedy movie Meet the Fockers.
So maybe not working on some of the best Steven Spielberg movies (whoever that guy is) wasn't exactly the big risk we all assume it to be. Even so, Hoffman himself now regards that decision to be slightly unwise.
Speaking to Time Magazine, Hoffman spoke about turning down opportunities post-breakout role in The Graduate.
"After The Graduate, I was kind of first in line of my generation," he says. "When I think back, I think, I shouldn't have turned Ingmar Bergman down twice. I shouldn't have turned Spielberg down four times. I have spent many years in therapy finding out why. I tried to jeopardize my success, and in spite of myself, I couldn't succeed. But I'm still sad that I made those mistakes."
Of course, Hoffman would go on to work with Spielberg eventually in 1991's family movie Hook. Even so, we can't help but picture how some of Spielberg's many other industry-shaping and ground-breaking films would have looked had Hoffman not turned them down.
We know, based on an interview with The Guardian back in 2012 that Hoffman also turned down Close Encounters of the Third Kind ( one of the best science fiction movies of all time, mind you), Amistad, the romance movie Always, and Schindler's List.
Since Steven Spielberg is going to be sitting happily at the Academy Awards this year, topping the Oscars 2023 nominations with The Fabelmans, we figure all's well that ends well.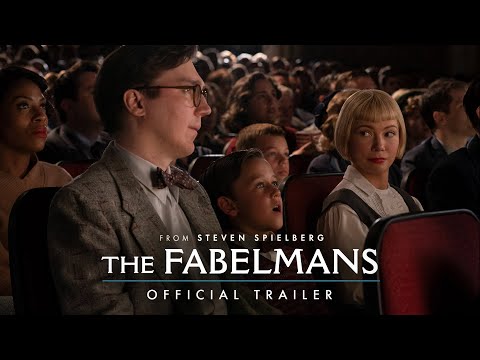 Obsessed with Spielberg? You'll want to know why it's a miracle that Jaws ever got made, trust us. Don't forget to also check out how to watch the Jurassic Park movies in order, as well as the best war movies to follow up your Saving Private Ryan screening. Be sure and note these new movies coming out this year, too.