We know that Stephen King has a complex relationship with adaptations of his best stories, with Stephen King's hatred for Stanley Kubrick's take on The Shining – one of the best movies ever made – very well-known.
One of the best horror movies based on King's work is Brian de Palma's 1976 adaptation of Carrie. Sissy Spacek plays the title role of the telekinetic teenager abused by her ultra-religious mother, bringing intense terror to the climactic scene in which she is doused in pig blood and promptly sets fire to her entire school prom.
In a 2007 interview with the ABC News show Nightline, King gave his perspective on Carrie. He said: "Carrie is a good movie. It hasn't aged as well as some of the other ones. But it's still pretty good."
King's half right here. Carrie is a very good movie indeed. But even 15 years ago, he was wrong to declare that Carrie hasn't aged well. It's a stone-cold classic of the horror genre that dwarfs many new movies when it comes to big screen scares.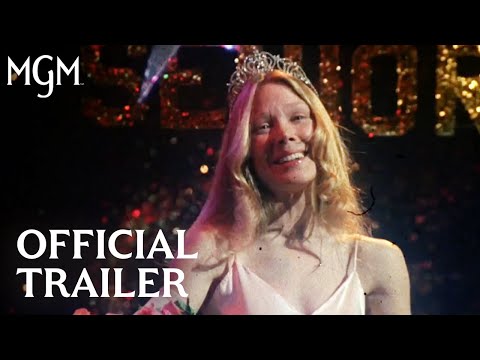 Spacek and Piper Laurie richly deserved the nominations they received at the Oscars and, as much as we loved Network, we'd have gone with Laurie for Best Supporting Actress over Beatrice Straight, who managed to win with only five minutes of screen time.
Such is the legacy of Carrie that it was remade in 2013, with Chloe Grace Moretz taking over from Spacek in the lead role and Julianne Moore playing Laurie's character. As remakes go, it wasn't too bad, but it paled in comparison to De Palma's unhinged thrill ride.
For more on King, find out about the overlooked movie he wishes got more attention and the horror series Stephen King won't stop talking about. You can also read our The Boogeyman review for more on the newest adaptation and then learn more about The Boogeyman 2 release date and The Monkey release date for the upcoming King films.