The Stargate universe spans multiple sci-fi series, including the SG-1 spin-off series Stargate Atlantis. Atlantis follows a team sent to find the mythical lost city when its location is discovered and, for Stargate veteran Amanda Tapping, it provided a different sort of challenge.
Tapping had been a part of the TV series for years, playing the main role of Samantha Carter across all 10 seasons and the spin-off science fiction movies.
But when she joined the cast of Atlantis, initially as a guest star, it required her to take a step back and become a less significant member of the ensemble, as Tapping explained in an interview with Den of Geek.
"It felt like playing a totally different character. It was Sam Carter pulled back, and trying to show reverence to the people that she was in command of without being this didactic leader," said the actor.
"She was trying hard to sit back and out of her comfort zone completely. I remember even as Amanda watching the cast go through the gate, and I sent them off on a mission, I was like: 'I should be going through the gate. Wait a second, this is weird'."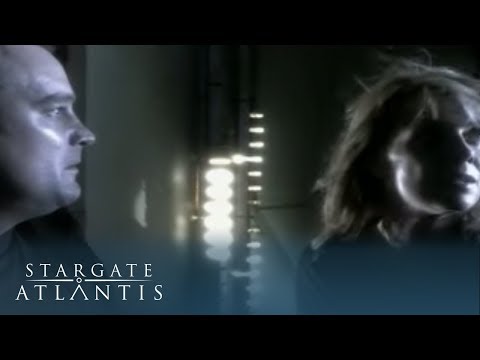 But despite her discomfort, Tapping said the Atlantis cast "honestly couldn't have been more welcoming" when she joined them, and after she stepped up to a more significant role in Stargate Atlantis season 4.
Stargate Atlantis aired between 2005 and 2009 and featured a breakout performance by future DC movie actor Jason Momoa as Ronon Dex, just before he earned wide acclaim as Khal Drogo in Game of Thrones.
For more of the best TV ever made, check out the best comedy series, the best horror series, the best anime series, and the best thriller series. Or if you prefer a bigger screen, check out the best movies of all time and all of the new movies coming in 2023.