After a confusing few weeks, The Mandalorian seems to have come full circle as we return to Nevarro to see how Greef Karga is faring as leader. It's not going too well, with our favourite spinach man Gorian Shard and his squad of pirates returning with a vengeance as they attack and pillage the city.
Karga sends out a memo for help, but the New Republic continues to prove that they're not as heroic as they may appear, as they don't seem to be arsed about Gorian Shard's ship literally battering the Outer Rim planet.
Captain Carson Teva is adamant the New Republic should help, but they refuse. Elia Kane's head pops up like a meerkat when he suggests that the pirate attack could be related to the disappearance of Moff Gideon from custody, which helps to establish and tie together several plot points which, so far, have felt quite disjointed. We also see the moral grey of politics that Star Wars encapsulates so well, as we ask ourselves whether the New Republic really are the good guys if they refuse to help a defenceless planet.
This, of course, is when The Mandalorian comes in. After Captain Teva appeals to The Watch personally, Din Djarin delivers a rousing pep talk to encourage the other Mandos to join him in taking arms against the pirates; suggesting that they could live a life of peace and have a better future on Nevarro after Greef Karga previously offered him land.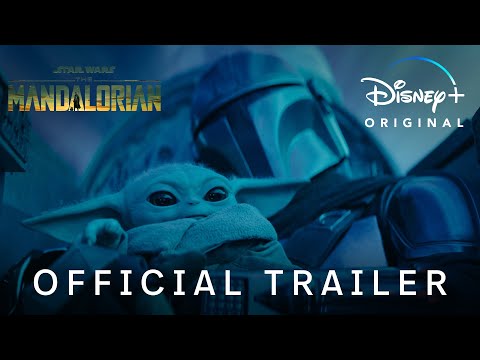 Given the Watch previously fought against Karga in season 1, it's nice to have a reminder of how things have evolved for Din and Karga since then, as The Mandalorians eventually agree to help them. Technically, they're outnumbered ten to one, but that doesn't stop The Mandalorians being incredibly badass as usual. This leads to epic action sequences both in air and on land, and The Armorer continues to be a girlboss by bringing down four pirates single-handedly with a hammer. Mjolnir who?
I still struggle to take Pirate King Spinach Man seriously, so I suppose it's good that his vanity and refusal to surrender leads to his perishing. Still, Vane decides to scarper, meaning that we'll likely come across him again (sadly). The pirates, as I said, are far from my favourite Star Wars villains, but at least they did something for the plot.

The Armorer beckons Bo-Katan in for a private chat before encouraging her to remove her helmet as someone who "walks both worlds." It seems she now decided to believe her about the Mythosaur, and entrusts Katan with gathering other exiled Mandalorians to rebuild their new home in Nevarro.
If I was Din Djarin, I'd personally be a bit annoyed that I nearly drowned in the Living Waters for redemption just for The Armourer to change her mind about who can and can't show their face.

To me, it draws an intriguing parallel about how limited the Mandalorian ideology is in a similar way (no pun intended) to that of the New Republic. Apparently, we can just change rules when they suit us now? But if this means seeing more of Pedro Pascal's face, I'm all for it.
The episode's closing moments reveal Moff Gideon has indeed escaped, with all the evidence pointing to Mandalorians helping break him out. But is this a set-up, the actions of a rogue Mandalorian, or something else entirely? It's been a while since The Mandalorian left something of a cliffhanger for the next episode, but that's exactly what episode 5 of the sci-fi series does.
On a side note, I very much enjoyed the fan service offered by Jon Favreau this time round. You can call the cameo of Zeb, a character from animated series Star Wars Rebels what you like, but that's exactly what it was. Don't worry, this doesn't make the episode any weaker —its okay to have a little treat sometimes, and it wouldn't be Star Wars TV series without a little bit of fan service — especially when it ties into the plot and isn't completely random.
This is why I was also delighted by the glimpse of Anzellans in this episode. They didn't do much, but they helped fill the cuteness void left by Baby Yoda, who was a lot more subdued this week apart from a few strategic coos. However, with Moff Gideon escaping, Grogu will likely take on a more central role moving forward. This is excellent, because me and the Empire can agree at least on one thing: I want to see the baby.
Ultimately, while the overall plot direction of The Mandalorian season 3 has been significantly thinner compared the other two seasons, it feels like the Disney Plus Show is finally finding its feet, showing promise of a more cohesive run of episodes going forward.
You can watch season 3 episode 5 and the rest of The Mandalorian season 3 on the streaming service now.
The Mandalorian season 3 episode 5 review
This is the way (to a stronger season 3).