While the Star Wars original trilogy has largely stood the test of time, the same can't be said of the sequel trilogy. The Star Wars sequels, which begin 30 years after the events of Return of the Jedi, follow Force-sensitive scavenger Rey, former Stormtrooper Finn, and rebel fighter pilot Poe as they stand up against the tyrannical First Order.
The Star Wars sequels were divisive for a number of reasons, from the stark changes to OG Star Wars cast members like Mark Hamill's Luke Skywalker, to Star Wars villain Palpatine somehow, against all sense, being revealed as the Big Bad in The Rise of Skywalker.
These controversial choices have angered fans so much, many of them skip the sequel trilogy altogether when rewatching the Star Wars movies in order. And it seems that Howard Kazanjian, one of the producers from the original trilogy, can relate to the fandom's annoyance.
The producer took aim at the franchise's direction under Disney as part of an interview for the biography Howard Kazanjian: A Producer's Life.
"Generally speaking, I think that the filmmakers on The Force Awakens and The Last Jedi didn't understand the story," he explained. "They didn't understand what a Jedi Knight was all about. That's the simplest way to put it. Skywalker's the story, and I think that's what they failed at. I'm not talking about just Mark Hamill as Skywalker. It's the overall psychological story of Skywalker and, of course, the Jedi Knights. The ardent fans know more about the storyline than the filmmakers."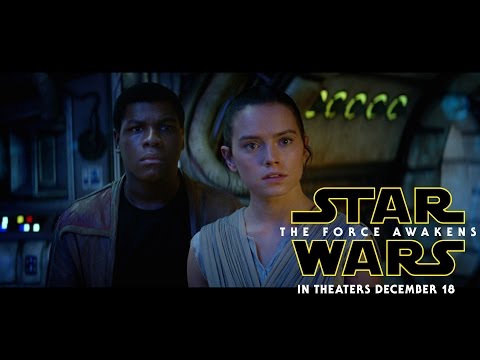 Maybe you're one of those who theorize that Palpatine is technically Anakin's father, arguing that he manipulated the Force into impregnating Anakin's mother. While Rey, the main Jedi hero of the sequel trilogy, referred to herself as Rey Skywalker in the final movie, she didn't actually have any relation to the Skywalkers — she just decided to go by the name after discovering she was, in fact, Palpatine's granddaughter.
If that were the case, Anakin would be Rey's uncle, and Luke and Leia would be her first cousins. It would also make Kylo Ren/Ben Solo her second cousin, making the kiss they shared in Rise of Skywalker all kinds of icky.
Whether you see Rey as a 'true' Skywalker or not, it's hard to disagree with what Kazanjian is saying here. The sequels would have arguably been better if Rey's parentage wasn't just reduced to "nothing" in The Last Jedi and if Anakin's dark legacy as Darth Vader and influence on Kylo Ren were explored more.
For more on Star Wars, check out our guides to the best Star Wars characters, the best Star Wars series, the new Star Wars movies, The Acolyte release date, and the Andor season 2 release date.