The USS Intrepid's Star Trek Picard season 3 return explained. We all love it when starships of old make a long-awaited return, especially when they've had an aesthetic update.
So, when the USS Intrepid showed up in the new episode of the Star Trek series, many long-term fans of the franchise will have immediately recognised the name of this Star Trek starship. The USS Intrepid has a long history, and now is getting involved with the plot of Star Trek Picard season 3 too. Here's everything you need to know about the USS Intrepid, including its history and latest appearance. This article also contains spoilers for Star Trek Picard season 3 episode 5.
USS Intrepid backstory
The USS Intrepid was a Constitution class Starfleet starship, active throughout the 23rd century. It was a ship staffed entirely by Vulcans (which was rare, but also seen in Deep Space Nine with the USS T'Kumbra), however it was destroyed by a huge single-celled amoeba which was feeding on energy in order to reproduce during the TOS episode The Immunity Syndrome, and all 400 hands were lost.
Prior to its destruction, the USS Intrepid was also seen briefly in the episode Court Martial, where it was receiving repairs at Starbase 11.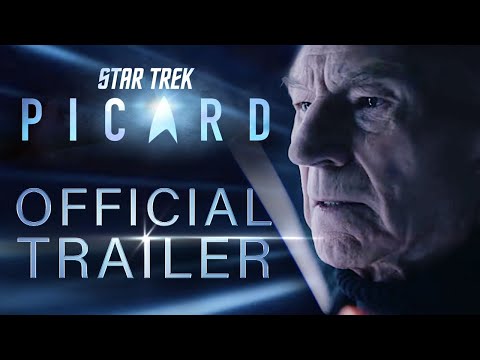 USS Intrepid in Star Trek Picard season 3
The USS Intrepid makes its latest appearance in a Star Trek series when it shows up in Star Trek Picard season 3 episode 5. Once the USS Titan has defeated Vadic and the Shrike, Captain Shaw calls in Starfleet to investigate Picard and Riker's rule-breaking behaviour aboard the USS Titan, and the USS Intrepid responds to the call.
It intercepts the USS Titan, and a shuttle carrying Commander Ro Laren docks with Shaw's ship. Ro Laren then confirms that Starfleet has been infiltrated by Changelings, and it becomes clear that officers aboard the USS Intrepid are part of this conspiracy too.
After being sabotaged, Ro Laren crashes a shuttle into the USS Intrepid's port nacelle to try and buy the USS Titan time, and the USS Intrepid raises its shields and powers up its weapons in preparation to attack the USS Titan. The USS Titan manages to warp away, narrowly dodging two of the USS Intrepid's photon torpedoes.
The new class of the USS Intrepid, as well as other details like who is commanding it, haven't yet been confirmed within the show. But, more information about the Star Trek starship is bound to come along soon.
For more on Star Trek Picard, check out our Star Trek Picard season 3 review, and learn more about other Star Trek characters like Rachel Garrett. Or, find out what we know about the Star Trek Strange New Worlds release date.