We love the J.J Abrams movie era of Star Trek. No, they're not perfect, but have any of the Star Trek movies managed to hit 100%? When you're trying to live up to the world created by one of the best TV series ever made, a big screen transfer is always going to be a tricky task.
But the Star Trek movies of 2009 onward really hit the spot. They're funny, bright, and no movie franchise has ever utilized the lens flare so well. But what we love most about these movies is the cast. At the time, the casting of younger versions of the best Star Trek characters was unexpected.
Frankly, Chris Pine starring as the best Star Trek captain is an inspired move. It also gave us a taste for Pine as a big budget leading man — a craving that we've never quite had satisfied since. But we actually came very close to seeing another man in Kirk's seat and, actually, this one might have been just as good. It's Timothy Olyphant, after all.
It's not hard to be a fan of Olyphant just as much as Pine. The former has starred in one of the best horror movie sequels around, Scream 2, and had a leading role in one of the most beloved and best Netflix series, Santa Clarita Diet. Oh, and he also starred in Quentin Tarantino's Once Upon a Time…in Hollywood, playing one of the coolest fictional Western actors we've ever seen.
But he's not just a 'fictional' Western actor — this man's delivered the goods when it comes to this genre. From Deadwood, to Rango, to Justified, he's basically a modern day Clint Eastwood. But anyway, we're not here to talk about his Western expertise. We're here to talk about Star Trek.
It turns out that Olyphant came very close to starring in the leading role in the science fiction movies, but was ousted for a very strange reason. Hearing him explain it, it makes us consider how the franchise could have turned out had he made it across the line.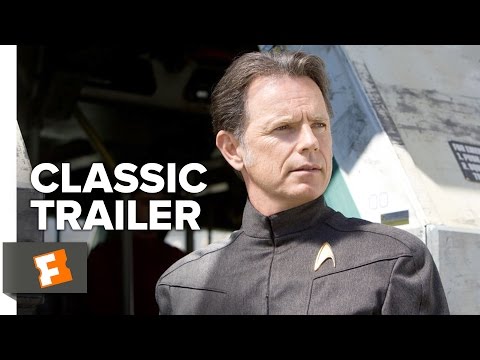 "Here's what I can tell you about Star Trek: I went in and auditioned not for Captain Kirk, but I remember reading with J.J. Abrams and he's just a lovely, lovely guy," Olyphant said [via Happy Sad Confused]. "And just a lovely, lovely audition process. Somewhere in there, I was auditioning for Doc [Dr. Leonard McCoy], he's like, 'I already got a guy for Doc, so I don't need you for that, but I don't have a Kirk.'"
We're trying to imagine a world in which Star Trek had both Chris Pine and Timothy Olyphant in leading roles, but it's actually too much for our little brains to comprehend. We need to sit down. But in the end, it doesn't matter, because it seems like Olyphant might have been backup for someone who had a little less years in them.
"I believe it was one of those things where it's like they might have been prepared to hire me, but they wanted somebody younger, and [Abrams] was having a hard time finding somebody younger," he said. "And somewhere along the line, J.J. called and said, 'I found a guy, younger, who's really good.'"
Interestingly enough, by our calculations, Olyphant would have been closer to the age of William Shatner when he played the role of Kirk than Pine. When he starred in the first season of Star Trek, Shatner would have been 35. Equally, Pine would have been 28 when he took the role, and Olyphant, had he got the part, would have been 40. It's not much of a difference, but the numbers are there.
Luckily, Olyphant doesn't hold a grudge. "I have since then met Chris Pine and I am a huge fan of him both on and off screen. I love that guy. He's a good dude."
If you're a Trekkie, check out our guides to the Star Trek movies in order and our list of the best Star Trek starships. We've also got all the Star Trek series ranked, and all the other best sci-fi series, too. To see what's ahead, you can check out the Star Trek Legacy release date and Star Trek Lower Decks season 4 release date. To see if we're getting the return of Pine, see our guide to the Star Trek 4 release date.
We've also worked out which Star Trek captains would survive a zombie apocalypse, and written about why Star Trek's Data isn't Starfleet's best artificial officer. Plus, check out all the new movies coming soon, and all the best movies of times gone by.