Star Trek Picard season 3's showrunner, Terry Matalas, has explained the inspiration behind one of the best scenes in the latest episode of the Star Trek series. Star Trek Picard season 3 episode 5, titled 'Imposters', will have set fans' hearts racing for a variety of reasons.
First off, there was the return of the Star Trek character Ro Laren and her confrontation with Picard. She told the ex-Admiral more about the Changeling conspiracy that had infiltrated Starfleet, and the danger that they were all in as the Changelings tried to hunt down Jack Crusher.
This all led to the most impressive sequence in the whole episode, where Ro Laren crashes a shuttle into the USS Intrepid in order to buy time for the USS Titan to escape. After the crash, the USS Intrepid raises its shields and powers up its weapons, leading to a visual moment where the Star Trek starship rears itself back up to face down the USS Titan while its port nacelle it still burning up.
It is, quite frankly a terrifying sight to behold and a Starfleet vessel has never looked more intimidating. Upon seeing this, Captain Shaw recognises the danger that the Titan (and its remaining crew) now face and he manages to escape, leaving Picard, Riker, and the Titan on the run from the Changelings.
Now, showrunner Terry Matalas has spoken about the sequence, as well as the reaction on it from fans. On Twitter, he shared he clip and said, "I am LOVING that everyone is digging this shot. I wanted it to feel like you somehow managed to get a lucky strike off into a dragon and now he's really pissed. So we played with light, sound & music to make it as intimidating as possible."
The comparison between the damaged USS Intrepid and an angry, wounded dragon is an apt one, and the starship looks just as terrifying. The backing music for the sequence, as well as the dramatic lighting also helps to evoke an impending sense of threat, meaning that it's no surprise the scene has received so much attention and praise (including in our own Star Trek Picard season 3 episode 5 recap).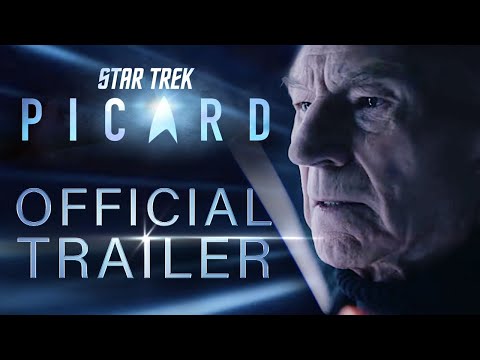 Hopefully there will be more moments of equal impact as the sci-fi series enters its final 5 episodes. For more on Star Trek Picard, check out our Star Trek Picard season 3 review, or learn more about characters like Krinn, Rachel Garrett, and the Red Lady. Or, take a look at what we know about the Star Trek Strange New Worlds season 2 release date.