Star Trek Picard season 3: every major detail you need to know. Jean-Luc Picard, the finest man to ever captain the starship Enterprise (yeah, we said it), is returning for one last grand adventure. Star Trek Picard season 3 is set be a big send off, and the good news it that it's now here.
The second season of the sci-fi series, of course, saw Picard travel back in time to save the Federation from the meddling Q (John De Lancie). It ended with The Borg (of all species) seeming like they might join the Federation and offering to guard a mysterious trans-warp conduit that threatened to wipe out billions of lives in the Alpha Quadrant.
Star Trek Picard season 3 wants you to forget all that: we're on a completely new adventure now. In fact, even if you haven't seen the previous two seasons of the Star Trek series, season 3 is perfectly accessible. Still, here's everything you need to know about Star Trek Picard season 3 before checking it out.
Star Trek Picard season 3 release date
Star Trek Picard season 3 officially has a release date of February 16, 2023. The means Star Trek Picard is now airing, and the season's 10 episodes will continue to debut weekly on Thursdays, at 00:00 PT. The tenth and final episode of the season will be the final episode of Star Trek Picard.
Bring me that horizon: Best adventure movies
The third season of Picard was kind of green-lit back in 2020 after the first season debuted. Despite not having the official go-ahead from Paramount, some scenes for a third series were shot during Picard season 2, with filming 'officially' beginning in September 2021. Shooting was completed on March 2022, and Patrick Stewart officially confirmed Picard season 3 soon after.
Star Trek Picard season 3 release date UK
The Star Trek Picard season 3 release date in the UK is set for February 17, which is day after the US release date. That means UK-based fans will have to be on Red Alert for spoilers.
In the UK, Star Trek Picard season 3 will be available to stream on Paramount Plus and Amazon Prime. Check out our how to watch Star Trek Picard season 3 guide for more detailed information.
Star Trek Picard season 3 cast
The main TNG crew are returning for the Star Trek Picard season 3 cast and they'll be supplemented by plenty of new faces too. That comes at a price though, and we're afraid a lot of his new friends from season one and two won't making the cut.
Alison Pill (Agnes Jurati/the Borg Queen), Evan Evagora (Elnor), Santiago Cabrera (Captain Chris Rios), and Isa Briones (Soji Asha) won't be joining Picard on his next adventure.
Boldly go! Best science fiction movies
Still, Picard's not completely abandoned his new crew. Jeri Ryan and Michelle Hurd will both be back as Seven of Nine and Raffi Musiker. And Laris (Orla Brady), will be back in Jean-Luc's chateau with him to keep him company. Meanwhile, Spiner will be returning as Lore, Data's evil brother, and Daniel Davis will be reprising his role from TNG as Professor Moriarty.
New Star Trek characters will include the villain Vadic, who is played by Amanda Plummer, as well as Ed Speelers as Jack Crusher (no, not that Jack Crusher, but Beverly's son of the same name) and Todd Stashwish as Captain Shaw.
Who's in the Star Trek Picard season 3 cast?
Patrick Stewart – Jean-Luc Picard
Michelle Hurd – Raffi Musiker
Jeri Ryan – Seven of Nine
Jonathan Frakes – William Riker
Marina Sirtis as Deanna Troi
Gates McFadden – Beverly Crusher
Michael Dorn – Worf
LeVar Burton – Geordi La Forge
Brent Spiner – Lore
Mica – Geordie La Forge's daughter
Daniel Davis – Professor Moriarty
Amanda Plummer – Vadic
Ed Speelers as Jack Crusher
Todd Stashwick as Liam Shaw
Star Trek Picard season 3 plot
We know a lot more about the Star Trek Picard season 3 plot now that it's finally here. The story begins with Picard and Riker on a hunt for Beverly Crusher, who has sent Picard a mysterious distress call from the edge of Federation space.
From there, Picard and Riker take the USS Titan to help her out, but inevitably get sucked into a much bigger, and more nefarious plot which could seriously harm Starfleet and the Federation. It all feels very mysterious, and reminiscent of the TNG episode 'Conspiracy'.
More broadly, showrunner Terry Matalas has promised that series 3 will serve as a proper send-off to The Next Generation crew after the disappointing Star Trek: Nemesis.
"Say what you want about Nemesis, bad or good. It didn't feel like the end of those characters," He told Trekmovie.com. "They needed a send-off. And that was the core pitch to Patrick [Stewart], and all of them. I called every one of them, and I said, I want to talk about your characters, where you think their characters are and want to send you all off the way that Star Trek VI was a pretty great send-off for the original crew."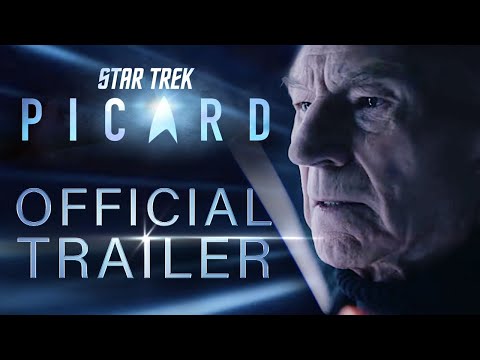 Purists will be pleased to hear that The Next Generation crew aren't the only old favourites returning. The Star Trek starship Enterprise will be making its return to screens, but it won't be the Enterprise-D and Matalas has urged caution. Speaking with TrekCentral, he said "The season does not take place on the Enterprise-F. It's not an omnipresent ship, it is important I will say, but it's not the focus of this season. Enterprise-F fans will have to be okay with that. But I think they'll be rewarded."
We also know that Amanda Plummer will be the main antagonist in the final season, and she seems Hell bent on getting revenge on Jean-Luc Picard. We don't know why, but she sure does seem angry. From the trailers, it looks like she will use Beverley Crusher as bait, in order to get at Jean-Luc Picard who will ask for assistance from his old crew.
In the same conversation with TrekCentral, Matalas also spoke about Beverly Crusher and her place in the series. He said "We thought more about the world of Star Trek and the universe. If we compare to Star Wars and think "What's in the outerrim", surely Starfleet has not helped every world. Surely there would be something like "Doctor's without borders". So that makes it clear where Beverley Crusher's story has gone.
But what about Worf? Matalas continued, "he holds the rank of Captain clearly, you can see it on his uniform. But what he is doing will be a bit more of a surprise as it's a little less expected." That's much more vague, and leaves plenty to speculate on for fans of the character.
Star Trek Picard season 3 trailer
The first full teaser trailer for Star Trek Picard season 3 was released on Star Trek Day. It shows the TNG crew reuniting, and is filled with gorgeous shots of some new ships. Check it out below: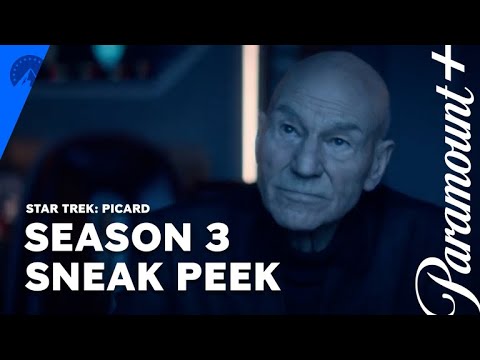 Then, a final trailer for Star Trek Picard season 3 was released at New York Comic Con. The trailer gives a more indepth look at old characters, new characters, and the overview of the plot. It also shows that Worf is now a pacifist. Make of that what you will.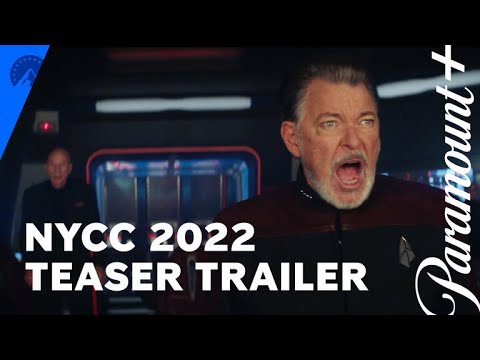 Will there be a Star Trek Picard season 4?
Star Trek Picard season 3 will be, for the time being, at least Jean-Luc's last adventure. Supervising producer Christopher Monfette broke the bad news on Twitter.
"And that's a wrap on Season 3 of Star Trek Picard," he wrote. "As you watch and enjoy Season 2, just know — the next and final chapter in Picard's story is a truly remarkable thing. Beyond thankful to [executive producer] Terry Matalas, the cast, crew and all our extraordinary writers who made it possible."
Small screen: Best TV series
Still, who knows what the future holds for the greatest Star Trek captain because Patrick Stewart doesn't think he's done with Picard.
"Now, I'm not saying in three years' time or 10 years' time, there will be another series, and I'll be back again tending in my grapes in the vineyard," he told Collider. "But I've had some fallings out with some of our people because they look on this as a closure that is coming up, and I don't."
How to watch Star Trek Picard season 3?
Star Trek Picard season 3 will be released on Paramount Plus when it debuts. You can watch the first two seasons on the streaming service now. If you don't have Paramount Plus you can sign up here.
For more on Star Trek Picard, take a look at our Star Trek Picard season 3 review, or our Star Trek Picard season 3 episode 1 recap. If you love boldly going to places no one's gone before, check out our Star Trek timeline. Or, take a look at our rundown of Riker's USS Titan, and learn more about Rachel Garrett.