Patrick Stewart is just like the rest of us, in that he wants more Star Trek movies to be made. The catch is, the esteemed actor has two key elements of his character, Jean-Luc Picard, that he would love to see fleshed out if given the chance on the big screen.
You would think that with 13 movies in the Star Trek universe already and a handful of the best sci-fi series of all time, many of the best Star Trek characters would have already had ample opportunity to live long and prosper. But, thankfully, the Star Trek timeline can just go on and on, and we really hope it does, too.
Patrick Stewart has been lucky enough to portray one of the best Star Trek captains through various Star Trek series, old and new, and even brought the magic of Jean-Luc Picard to the big screen for four Star Trek movies, too. But, he wants more.
Well, sort of. While Stewart makes it clear that he is not exactly in line for a return to the USS Enterprise any time soon, in an interview with Wired, the legendary actor reveals what he feels Picard's story still needs to explore.
On his own return, Stewart said: "It's not in the works at all. But I have spoken privately and confidentially to people who would be involved if it were to happen. And as I've already said publicly, I'm moving on. I don't know how much time I have left, but I want it to be as diverse as possible."
With or without him, Stewart does have ideas for what should happen to Picard if any new movies were to pick his character up: "Let's explore further the inside of this man's head. His fears, his anger, his frustration, his questioning all of those things. There is a moment, I'm not quite sure where it comes in the series… Well, there are two moments.
"One is when Picard doesn't know what to do. He's stumped. And we never saw that in The Next Generation. There is also a moment when he is truly fearful. And those two pointers alone, I think, make him an interesting study for one more movie."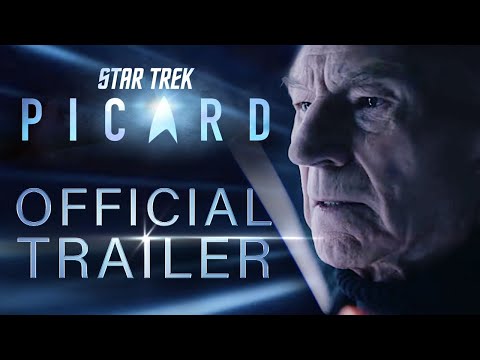 Well, we're sold. And we are sure that, if Stewart ever did want to step foot on one of the iconic Star Trek starships again, he would be welcomed with open arms to explore those concepts. Who knows, perhaps the Star Trek 4 release date will bring a surprise cameo from the big man himself.
There's also the fantasy of the Quentin Tarantino Star Trek movie we still need, which would have been a load of fun for Stewart to hop into. But, for something more concrete, check out our guides to the Star Trek Legacy release date or the Star Trek Discovery season 5 release date. If you're done with Trek for the day, how about looking ahead to Avatar 3?