Star Trek has a pretty good track record for finales. The Star Trek The Next Generation finale All Good Things… is one of the best episodes in the entire show, and one of the best finales of all time. Both DS9 and Voyager also end strongly, and the recent finale for Star Trek Picard was effective in brining the story of the TNG Star Trek characters to a close too.
However, there's one Star Trek finale which fans don't look back on too fondly, and neither does Jonathan Frakes. Of course, anyone who's familiar with Star Trek will know that this is the Star Trek Enterprise finale, These Are the Voyages…
These Are the Voyages… is controversial for multiple reasons, but mainly for the fact that it retroactively turns the events of Enterprise into a holodeck recreation by William Riker. The biggest complaint with this was that it shifted the focus away from the Enterprise characters and back onto a TNG characters who'd already had their time.
The Enterprise cast themselves were unhappy with the situation, with Jolene Blalock (who starred as T'Pol) calling the decision, "appalling". Now, Frakes apparently agrees.
Talking on the Shuttlepod podcast (hosted by Enterprise cast members Dominic Keating and Connor Trinneer) Frakes gave his honest thoughts.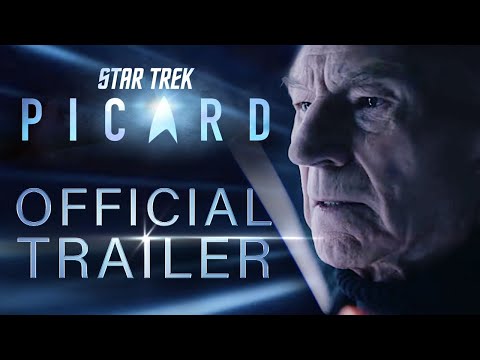 "It couldn't have been more inappropriate, for Scott [Bakula] certainly, but for all of you: to bring in characters from the original Next Gen of that world of Star Trek. It was Riker and Troi, Marina and I were invited in for what was allegedly a 'valentine to the fans'. And I could feel in my heart and my gut and my brain that it was wrong. If I had been Scott Bakula I don't think I would have been… you know."
The Star Trek legend continued, "The other shows went seven seasons, and this was the end of the fourth season. It should have had its own [ending]. It wasn't as if we were going to come in and save the fucking show. All we did was come in and be an awkward [part]. It's one of our few real bumps in the road, that decision… I'm trying to be diplomatic about how I really feel about this. It had nothing to do with the fucking show. It was insane… it was so disconnected."
Frakes' comments now echo sentiments felt by fans for decades. Enterprise was, in general, a sour ending to Star Trek's golden era and its finale made things a whole lot worse. At least that mistake can be learnt from.
For more on Star Trek, check out our guide to the potential Star Trek Legacy release date, before learning all about the Star Trek Section 31 movie, and the upcoming Star Trek Strange New Worlds season 2. Or, you can find out the 5 things we loved about Star Trek Picard season 3.