Dwayne Johnson is now one of the biggest names in entertainment, and a global movie icon. Though he isn't immune from the occasional flop (ahem, Black Adam) a Dwayne Johnson movie is almost always guaranteed to be a hit and he ranks among the highest-grossing actors of all time.
With a career that began in wrestling, it's no surprise that Johnson is now best known as an action movie star. Recently, his prolific output has included a Fast and Furious movie, multiple collaborations with Ryan Reynolds, and the aforementioned DCU superhero movie. He's a man who knows his appeal and leans into it, hard.
However, his career hasn't always been just about major blockbusters, and before starring in his first action adventure movie, Dwayne Johnson actually had a role in Star Trek series Voyager. Johnson appeared in the episode 'Tsunkatse', where he used his wrestling talents to play a man-mountain martial arts ring fighter.
In the episode of the sci-fi series, he battles Star Trek character Seven of Nine who is blackmailed into fighting in 'Tsunkatse matches'. Despite her Borg enhancements, she still loses and Dwayne Johnson was able to add another tally in his long list of wrestling wins.
It's a pretty small, but fun, role in what is considered to be a relatively lacklustre episode. It marked one of Dwayne Johnson's first non-wrestling TV series appearances, and it will have been the first time that plenty of audiences (at least those who didn't keep up with wrestling) had seen the actor.
Seven of Nine, who is given the spotlight in the episode, has recently returned to Star Trek in the new series Star Trek Picard. In Star Trek Picard season 3, which is currently airing on Paramount Plus, she's in one of the leading roles aboard the USS Titan. Dwayne Johnson, on the other hand, is continuing to branch out (editor's note: that's sarcasm) with his new movie Red One, an action comedy movie which will debut in late 2023.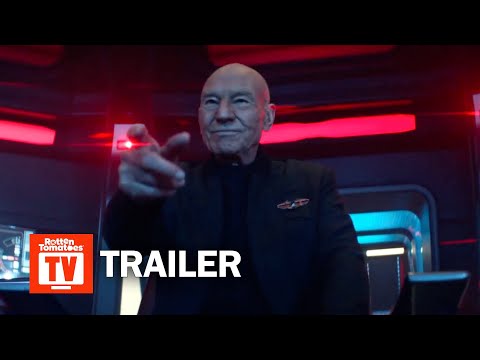 For more on Star Trek, check out our guide to the Titan's Captain Shaw, or read our Star Trek Picard season 3 review as well as our Star Trek Picard season 3 episode 1 recap. Alternatively check out our refresher on Rachel Garrett, or Professor Moriarty.