Star Trek's creator, Gene Roddenberry, tried to sabotage the best Star Trek movie, The Wrath of Khan. Let's all be honest, The Wrath of Khan the best science fiction movie in the franchise.
Following on from the Star Trek: The Motion Picture (which didn't exactly set the world alight) The Wrath of Khan had a lot of pressure to succeed. If it hadn't, it could have spelled the end of Star Trek on the big screen.
Thankfully, with its blend of action and heart, The Wrath of Khan was a resounding success. It's often ranked among the very best movies of all time, and it's packed full of iconic moments (ahem, 'KHAAAAN').
So it will come as a surprise, then, to learn that Gene Roddenberry tried to sabotage the movie. On the Paramount-backed TrekSperts podcast (via CinemaBlend), Mark A. Altman spoke about the situation.
"Gene [Roddenberry] sorta leaked the fact that Spock was going to die. They were afraid then, 'Well if we lose the Star Trek audience, then we have a problem.' You know, a lot of people were saying, 'If Spock dies, you die. If Spock isn't there, I'm not coming.' People forget, this was a very big deal, it was very vitriolic. … Obviously, after the movie came out, people were very happy with the way things worked out.
"Some claimed it was Susan Sackett who leaked it. It was Roddenberry who leaked it … this is because there was a code on each of the scripts that could be traced back to whoever it was. The script that was leaked had the Roddenberry code… Susan was Gene's secretary, but it was unquestionably Gene Roddenberry who did it. It's just a fact."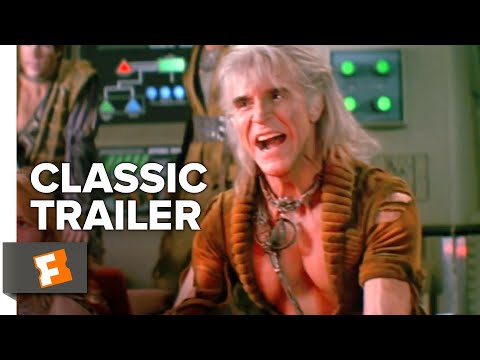 But why would Roddenberry try to cause chaos in his own franchise? It's quite straightforward, really. Roddenberry was well known as an often-difficult presence, and he liked things to be done his way on Star Trek, and conform to his visions.
So, when his initial idea for a sequel to The Motion Picture was thrown out (it involved Klingons going back in time to try and stop the assassination of JFK) Roddenberry soured on the whole project.
Thankfully, despite the Roddenberry's efforts to spoil Spock's death and put the audience off coming to see the action movie, they came in droves and The Wrath of Khan paved the way for the future of the whole franchise.
For more on Star Trek, check out our Star Trek Picard season 3 review and learn more about the Changelings and Vadic, as well as the USS Titan and Captain Shaw. Or check out what we know about the Star Trek Strange New Worlds season 2 release date and the Star Trek Discovery season 5 release date.