When is the Squid Game season 2 release date? The smash hit Netflix series, Squid Game took the world by storm in 2021. In the sci-fi series, hundreds of people are placed into a battle for survival to earn enough money to clear their debts.
With everyone being desperate, things get ruthless, and relationships become complicated. Though it's dark and heavy, Hwang Dong-hyuk's show is also bright and colourful, giving us a full view of every drop of blood, dead body, and look of incredible terror on the characters' faces.
Now that the first season of the South Korean production is on Netflix, are there plans for a Squid Game season 2 release date? Both the platform and the creator are game, and given Squid Game is on track to become Netflix's most popular show ever, we can safely say the audience is ready too. But, what do we know, and when can we expect to hear something? Thankfully, you don't have to challenge anyone to a life-or-death scenario to find out, because we have everything worth knowing, right here.
Squid Game season 2 release date speculation
We currently don't know the Squid Game season 2 release date, but we do know it will be in 2024. A second season of the TV series was officially confirmed by Netflix CEO Ted Sarandos during an investor's call, teasing: "The Squid Game universe has just began."
Before this, Hwang went on record in November 2021, stating that another season was in early development, but this was later corrected. "But, I will say there will indeed be a second season.
On the edge of our seats: Best thriller movies
It's in my head right now. I'm in the planning process currently," Hwang said, when a better translation is, "I think there will indeed be a season 2." Netflix has told Vulture that another season is "in discussions" but not concrete just yet.
Netflix said previously the biggest hurdle is just finding a time that suits all parties to figure it out. "[Hwang] has a film and other things he's working on," Bela Bajaria, head of global TV at Netflix, told Vulture. "We're trying to figure out the right structure for him."
Something different: Best comedy series
Hwang has ideas, too, but Squid Game isn't his only commitment as a filmmaker. In the above Vulture interview, he explained that he's torn between projects.
"I also have to admit that I feel increasingly more pressure about season 2 as the series has gotten so much more love and attention than I could have expected," he says. "I also have a film I've been planning to shoot after Squid Game, and I haven't made up my mind about which one I should do first."
In a recent interview with Variety, Hwang admitted he hasn't started writing the series yet, saying, "It's here. Not on the page, it's here," he laughed while pointing at his head. "Everything is secret. I cannot tell anything."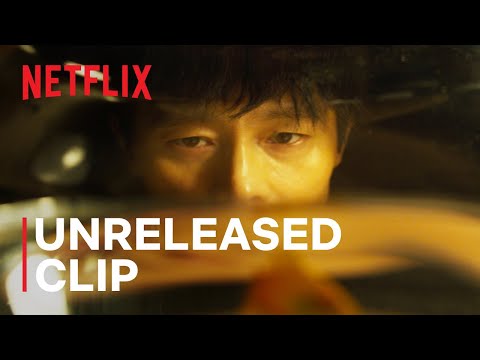 Squid Game season 2 plot speculation
We're not sure what Squid Game season 2 will entail, but last we saw Seong Gi-hun, he was turning away from boarding a flight to see his daughter re-enter the game. So hopefully, we find out what he's up to. What this will lead to? We don't know, but it's more than enough to keep us guessing.
Hwang, who wrote and directed every episode, has some ideas of what he'd like to explore in the follow-up season. Speaking to The Times, he wants to look at the police more and perhaps dig into the mysterious Front Man.
No pain, no gain: The best action movies
"If I do get to do [another season]," Hwang says. "One [idea] would be the story of the Front Man." One of the central villains of the first season, the Front Man leaves more than a few unanswered questions by the end – rest assured, we won't spoil any here, but there's definitely something to placing a narrative arc around him.
Systemic corruption and lackadaisical policing are recurring themes that Hwang's keen to double down on. "I see it on the global news that the police force can be very late on acting on things – there are more victims, or a situation gets worse because of them not acting fast enough," he says. "This was an issue that I wanted to raise. Maybe in season 2, I can talk about this more."
Squid Game season 2 cast speculation
Right now, we don't know who could come back for Squid Game season 2. If the Front Man is a central character, expect Lee Byung-hun to play him again. The only survivor from the first season is Lee Jung-jae's Seong Gi-hun.
After that, it's all in the air – stay tuned. One member of the original cast, Jung Ho-yeon, has all but confirmed she won't be returning for season 2, though.
All this said, characters who didn't survive the games may still appear in flashbacks. There is also the fact that Hwang Jun-ho, the police officer who was shot in season 1, was never really confirmed as 100% dead. So, who knows? Maybe he could still return too.
What have I become! The best monster movies
Wi Ha-joon who plays Jun-ho, told Deadline that he wants to see the character live so that he can finally confront his brother, who was revealed to be the game's masked ring-leader.
"I'm dying to know what happened to him. I want him to return alive, find his brother and ask him tons of questions. As a brother, I would ask him sincerely," he said.
"As a detective, I want to explore the overall secrets behind the game as well. I really hope to see Jun-ho come back alive and explore all these questions.
Where can I watch Squid Game season 2?
Squid Game is available exclusively on Netflix. You can watch all nine episodes of the first season right now, and whenever season 2 comes out, you'll have every episode there at your fingertips as well.
Much easier than trying to win some desperate battle royale! That's everything we know about Squid Game season 2 – check out the best Netflix horror movies for more tantalising chills from the service. We've also an article breaking down everything we know about the Severance season 2 release date.