Scottish actor Tommy Flanagan, who played the loyal Chibs on Sons of Anarchy, was holding on to the hope that the successful series about California bikers would get seven-seasons-and-a-movie. Now that it's almost a decade since Sons of Anarchy ended, this is not looking likely for poor Tommy.
Speaking to Brisbane-based Australian newspaper The Courier Mail in 2015 (shortly after SOA ended), Flanagan said; "I'm still getting over it, are you kidding me? We're all heartbroken. I met some of the best friends of my life on the show."
Flanagan was a popular member of the Sons of Anarchy cast; "We rode motorcycles to work every day and rode them home. We had a good laugh… it was a wonderful ride and I'm sad it's over. I wish we could do more. There could be a movie; we never saw Jax [Charlie Hunnam] getting killed."
Flanagan did say that he wanted a change from Chibs after the series ended; "I decided I had to break away from this fella (his Sons of Anarchy character) for a while. I want to produce and direct, but I'll always be an actor."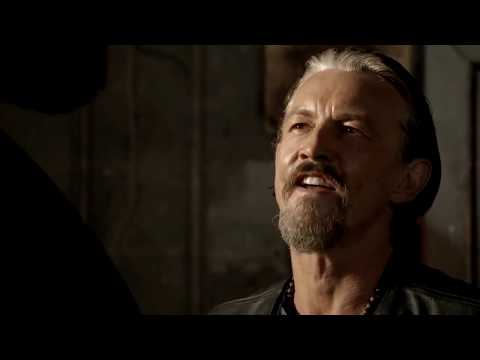 Flanagan was in Australia for a Pop Culture Expo in Melbourne and the Gold Coast and said; "I can't wait to say hello to the Aussies. Apparently we [Sons of Anarchy] have crazy fans. Russell Crowe [his Gladiator co-star] tweets me and texts me about it. The fans are f***king insane but God bless them. People love this show."
Flanagan also name-dropped another famous Aussie; "I've always wanted to go to the Gold Coast. When I worked on Braveheart, Mel (Gibson) was always telling me 'you've got to go to the Gold Coast; it's fun up there.' Aussies are always fun. There's no such thing as a boring Aussie; they don't exist. You're all crazy and f***ing mad." And that's a high compliment, coming from a Scot.
If you're a Sons of Anarchy fan, you may be wondering if there's a Mayans MC season 6 release date. And be sure to check out our guide to the best drama series.