When you're playing a morally murky character on one of the best TV series of recent years, you have to make peace with the darker edges of the person you're playing. That was certainly true for Charlie Hunnam in Sons of Anarchy.
As biker gang leader Jax Teller in the thriller series, Hunnam had to embody a character who took part in crime, murder, and just about every kind of unspeakable violence.
But it wasn't any of that darkness that Hunnam struggled with when he played the character over seven seasons of the drama series between 2008 and 2014.
"The thing I've had the most trouble with kind of putting myself in the shoes and understanding is the infidelity," Hunnam told Huffington Post. "I grew up in an environment where it was permittable to use violence to solve a problem. But it was not permittable ever to call the police under any circumstances.
"That was the kind of doctrine of my household. My dad was a career-long criminal and you weren't calling the police for any reason. So that side of these guys' mentality, it doesn't bother me at all. I really understand it and in a kind of perverse way kind of admire it. Like men and women that are able to just look after themselves. There's something, like they really eschew any type of self-pity. There's just something very stoic about that way of life."
Despite his understanding of a certain morally dubious viewpoint, he struggled to embody the way these characters interacted with women and managed their relationships.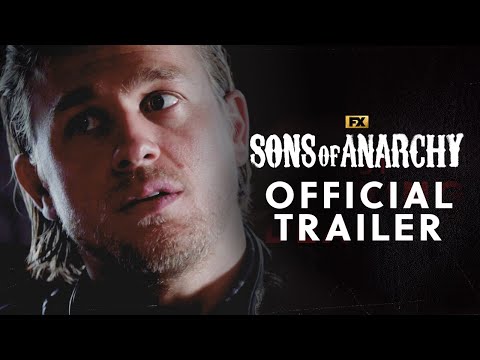 "The infidelity and the sometimes lack of respect for women and the misogynistic flavour that seems to be pretty prolific in that world, I always find a little tricky. That was the flip side of the way I was growing up. I had a fierce father but an equally fierce fucking mother who was not having any type of you know, disrespect to women or any type of like, misogynistic viewpoint."
Certainly, the characters of Sons of Anarchy seldom exist in either corner of black and white morality. But by embracing the darkness, the Sons of Anarchy cast managed to construct some of the best TV characters of the 21st century.
For more of the small screen, check out our lists of the best comedy series, the best anime series, and the best horror series. Or for more from the world of Sons of Anarchy, we've got you covered on its spin-off as we come closer to the Mayans MC season 5 release date.