The science fiction movie Pacific Rim provided a titanic face-off for fans of some of the best TV series ever made. It showed an antagonistic relationship between Sons of Anarchy's ruthless biker Jax Teller and The Wire's notorious Stringer Bell.
Sons of Anarchy leading man Charlie Hunnam starred as the arrogant new giant machine pilot Raleigh in the robot movie, with The Wire star Idris Elba as his no-nonsense commanding officer Marshal Stacker Pentecost – still one of cinema's best ever character names. They're two cool characters, creating macho tension while the cameras were on and when they were switched off too.
Hunnam confessed to GQ that it was "exciting" to work with Elba and explore the simmering animosity between their characters, even though he hadn't yet delved into his DVD box set of thriller series The Wire.
He said: "I came in knowing who Idris was but not being that familiar with his work. He was a very formidable presence on the set and to go up against. We have a slightly contentious relationship in the movie, and tried out different versions of that, from the very contentious to us just being mildly irritated by each other.
"He likes to experiment with those dynamics off-set a little bit, and to begin with I didn't fully understand what he was doing. I just felt this overwhelming desire to punch him in the face.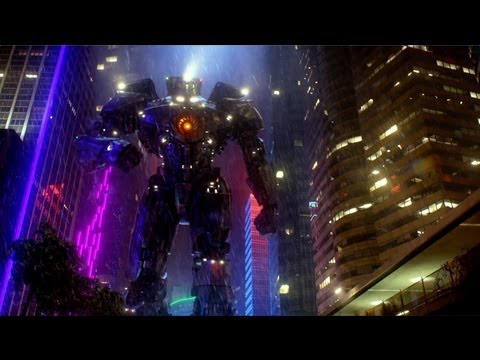 "I thought: 'Well, I can just use it in the work'. But as I got to know him better, I saw he's actually a great guy – and he was just working out the dynamic for himself."
The unique, contentious dynamic between Hunnam and Elba proved to be a big part of the success of Guillermo del Toro's action movie, which went on to earn more than $400m worldwide and got a sequel, starring Star Wars cast member John Boyega as Elba's son.
Pacific Rim was an homage to some of the best anime movies and best anime series ever made, as well as the best monster movies and best horror movies out there. So that's plenty of recommended viewing for you, even before you check out or list of the new movies for 2023.