Across seven seasons of TV series Sons of Anarchy, Charlie Hunnam was able to add many layers to protagonist Jax Teller. It's one of the reasons that Kurt Sutter's show is one of the best thriller series ever made.
While the drama series isn't based on a true story, Hunnam had the chance to meet a real biker gang member while spending time with clubs over the course of making the show.
The actor explained to Huffington Post that one "amazing" young man he wrote proved to be pivotal in helping him to craft the character of Jax on screen.
"It was like kind of a dream come true for me in a lot of ways when I went up there. Because he was Jax Teller. His dad was in the club and had been in the club his whole life. And he was 22. He'd had 22 birthday parties in the Oakland clubhouse of this motorcycle club. He was the heir apparent, like the history and future of that club and just an amazing guy," said Hunnam.
The star said he was drawn to the man's unique presence and how he felt like a throwback to the past. "When we talk about him, people often say they don't make guys like that anymore. He was like an old school outlaw, cowboy, fucking badass gunslinger. But modern day, you know?
"A 22-year-old fearless kid. They used to say he put his gun in his belt before he put his shoes on, like he was just a straight fucking outlaw. He ended up getting killed the week after I left Oakland, right before we started shooting."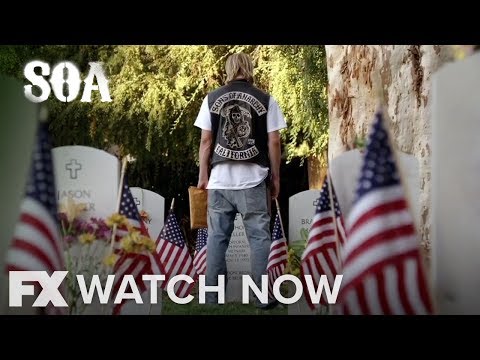 Hunnam said he got a necklace made to memorialise the man who inspired him and borrowed "the whole aesthetic" of Jax from the real biker who made such an impression. "Literally Jax wears the jeans and the shoes he wore. I just thought I couldn't find someone that would be more prototypically perfect than this kid. So I just based everything on him."
So it turns out that TV viewers who have been enthralled by Jax over the years have one particular biker to thank.
For more from the small screen, check out the best horror series, the best anime series, and the best comedy series of all time. Or to find out about the latest on the Sons of the Anarchy spin-off, we've got a guide to the Mayans MC season 5 release date.