Sharon Stone is no stranger for having to stand up for herself, and one of the hardest fights she had to pick was with the Oscars themselves.
Best known for her roles in the science fiction movie Total Recall, the thriller movie Basic Instinct, and the Martin Scorsese movie Casino, Stone quickly rose to become one of the defining actors of the '90s. Despite that reputation, however, the actor still feels that the Oscars weren't ready to accommodate her, even when it came down to recognising her role in her best movie.
Speaking on the Table for Two with Bruce Bozzi podcast, Stone reflected specifically about she battled in order to be recognised in the correct category for her part in Casino. She said, "I was super surprised. I mean, they told me, 'We can run for Supporting Actress, and you'll win the Oscar. You can't win for leading lady, they're never going to let you get a leading lady Oscar,'
"I said, 'But I am the leading lady in the film, so I want to run for leading lady.' And they said, 'But you won't win.' And I said, 'I don't care. I'm not in it to win it – that's not the point here.'"
Stone elaborated, "The point is the actual work that I did, and I did the work for five months with Robert De Niro and Joe Pesci and James Woods. I did the work, so I am going to be in the category of the work that I did. I'm not in it so that you'll say, 'Oh, OK, Sharon, you can have it. You can have the statue.' No. I am in the lane that I drove in.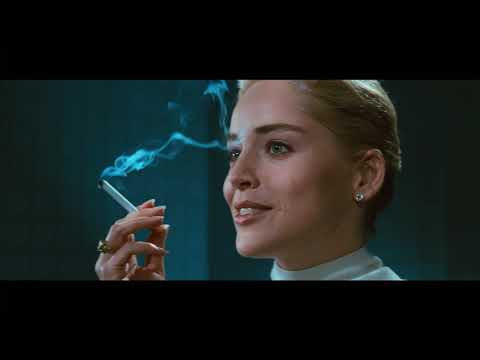 "So I didn't expect to get the Oscar because people don't think of me as an actress. They don't think of me as a person who loves her craft because I don't walk around saying that. I don't walk around saying, 'I'm a dramatic actress.' I don't walk around having discussions on TV about my 'dramatic acting.' I don't talk about my 'art form' because I don't think of it like that at all."
Stone's experience touches on something termed 'category fraud' in which actors will choose which award to campaign for at the Oscars based on their chance of winning.
The comments also feed into recent statements from Stone in which she has shared how starring in Basic Instinct, especially – an erotic thriller movie – meant that she had a specific reputation which wasn't shared by her colleagues. While Stone clearly feels it impacted her career, it's notable that her male co-star, Michael Douglas, avoided any such type-casting.
For more on classic movies, check out our guide to the best movies of all time. Or swap the retro for something new with our handy explainer on all the major new movies of 2023.