We know Ghostface is going to be pottering about Manhattan in the upcoming Scream movie, but it looks like this horror movie adversary has also been spotted on the streets of Sonoma, California, on the cusp of the Scream 6 release date.
The star of the slasher movie franchise has long been around but never quite this up close and personal, especially for the residents of this US town. (Personally, we can think of several other Scream cast members we'd rather bump into.)
Reports have revealed that a mysterious figure dressed in Ghostface attire has been wandering the streets of Sonoma. Wearing the famous black cloak and hook, as well as the iconic Ghostface mask, the thriller movie figure can be seen walking eerily, standing on the corner of the town square.
The sighting reportedly caused some panic among residents, which caused 911 calls to the police. (It's fair enough — how often do you see one of the best movie villains wandering around in broad daylight?)
The Visit Sonoma Facebook page drew attention to the phenomenon, posting the webcam footage to their feed and making light of the event.
"Welp, we had a visitor on the Sonoma Plaza today and here's the video. Will they show up again tomorrow? We need people watching at all hours to let us know! #scream," the post said. A few hours later, the page posted a similar video showing the mysterious Ghostface standing in a different spot.
The police, who rushed to the scene of the sighting, later announced via their Facebook account that the individual in question had claimed to be part of a marketing campaign for the horror movie, though this has not been officially confirmed by the production company.
"This morning, our dispatch centre received multiple calls for service regarding an individual standing at 1st St. E/E Napa St. wearing a Scream costume. This individual has been contacted and was hired by a company through Paramount to promote the new Scream movie. Thank you for everyone's concern. It's been addressed."
The original 1996 film was filmed in several locations around Sonoma, including the very location where the spooky figure can be seen. So whether it's a marking ploy or just an overly enthused and perhaps slightly questionable fan, it's certainly a fitting location.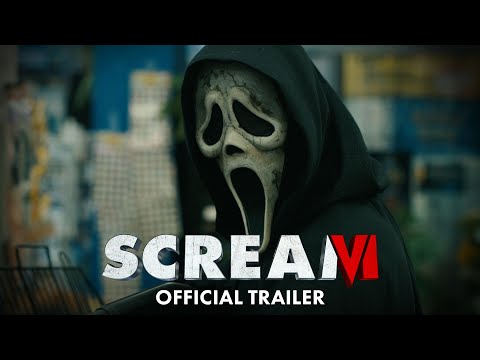 We reached out to Paramount to confirm whether this is a marketing stunt, but we've not heard back from the studio at the time of publishing.
While you're waiting for the newest Scream instalment, be sure and check out our list of best ghost movies, all the Scream 5 Easter Eggs you might have missed, plus all the new movies you need to see this year.