Who is in the Scream cast? In 1996 Wes Craven gifted the world with one of the best horror franchises – Scream. For years we have seen Ghostface hunt the teens of Woodsboro, making phone calls and leaving few survivors. But you may be wondering who the names behind some of Scream's most memorable characters are.
From killers to film buffs, and even a few snarky reporters, Scream has plenty of additions who've gripped attention for decades. But it goes without saying that the entire Scream cast, spanning over multiple horror movies, is massive. And if we were to list them all, you'd be reading for hours on end. With that in mind, we have focused on the new Scream cast– especially those set to appear in Scream 6 – and the recurring legacy actors in the IP for this list.
So get ready to honour the slasher OGs and get excited for the fresh faces of Wes Craven's beloved Scream movies. Here is our guide to who is in the Scream cast and which murder victims will head to the big screen next and be sure to watch out for Ghostface.
Who is in the Scream cast?
Neve Campbell as Sidney Prescot
Courteney Cox as Gale Weathers
Skeet Ulrich as Billy Loomis
Melissa Barrera as Sam Carpenter
Jenna Ortega as Tara Carpenter
Mason Gooding as Chad Meeks-Martin
Jasmin Savoy Brown as Mindy Meeks-Martin
Hayden Panettiere as Kirby Reed
Jack Champion as Ethan
Dermot Mulroney as detective Baily
Rodger Jackson as the voice of Ghostface
Neve Campbell as Sidney Prescot
Alongside Ghostface, Neve Campbell has been the face of the Scream franchise. Playing the role of the final girl Sidney Prescot, Campbell has been the focus and centre of nearly all Scream movies. For years killers have been after Sidney, be it for revenge or infamy – gal just can't catch a break. However, times in the IP are changing.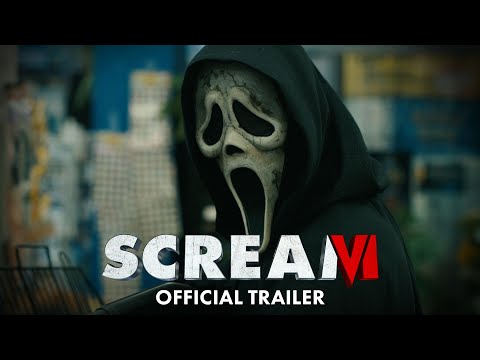 Despite appearing in Scream (2022) briefly, Campbell won't be in Scream 6. That is right, Sidney is passing off the main character torch to a new generation of teens. So, to say that the franchise is on the brink of total change is an understatement as we get ready to say goodbye to our main staple survivor.
Campbell currently has no new movies or TV series lined up. However, fans can see her latest work in shows such as The Lincoln Lawyer and Twisted Metal.
Courteney Cox as Gale Weathers
Where there is a crime there is a story, and Gale Weathers is always ready to break it first. Like Campbell, Courteney Cox has been in the Scream franchise since its beginning as the assertive reporter, and Ghostface survivor Gale Weathers.
Despite all the stabbing attempts, Gale has managed to stay alive – making her one of the only OGs to do so since partner Dewey Riley (David Arquette) passed away in Scream 5.
Cox is scheduled to reprise her role as Gale in Scream 6, so her days may still be numbered. However, we are hopeful that she manages to continue evading the masked killer. Besides Scream 6, Cox is set to star in the drama series The Last Chance U – which is inspired by the real-life of Brittany Wagner.
Skeet Ulrich as Billy Loomis
Every hit franchise has to start somewhere, and the first movie villain in Scream was none other than Sidney's boyfriend Billy Loomis. Ulrich played Billy in the '90s movie, and despite only appearing in two films of the franchise, has left an ongoing legacy.
In Scream (2022), also known as Scream 5, it was revealed that Billy had a daughter, who was none other than Ghostface's new Target Sam Carpenter. Ulrich reprised the role of Billy in Scream 5, reminding us all just how terrifying he was as an antagonist.
However, according to IMDb, Ulrich won't be in Scream 6. Instead, fans can see the actor in the thriller movie Salvation.
Melissa Barrera as Sam Carpenter
Melissa Barrera is the new final girl, Sam Carpenter, in the Scream cast – taking over from Sidney Prescott's role of permanent target. Like Sidney, who was haunted by the legacy of her mother, Sam has to deal with the ghost of her killer father Billy Loomis, hovering over her head.
Sam was the star of Scream 5 and is set to return for Scream 6, where she will meet Ghostface once again – this time in New York. And Scream 6 isn't the only new horror movie lined up for the actor.
Barrera has also been cast in the thriller movie God's Country, helmed by the director of Sputnik Egor Abramenko.
Jenna Ortega as Tara Carpenter
A call from Ghostface marks you as a victim, and in Scream 5 fans were introduced to the new phone call girl Tara Carpenter. Played by Jenna Ortega, Tara differed from her phone-answering predecessors, though, she survived Ghostface.
Tara, who is also Sam's half-sister proved to be a fighter and is even returning as one of Scream 6's main characters. Talk about breaking slasher expectations, right?
Jenna Ortega is highly in demand beyond her Scream work. The star rocked the world with the hit horror series Wednesday, and is set to star in several projects, including the comedy movie Miller's Girl. So plenty to look forward to as we wait for her next clash with Ghostface and for Wednesday season 2 to hit our small screens!
Mason Gooding as Chad Meeks-Martin
One of the few new Woodsboro teens who survived Scream 5 was Chads Meeks-Martin, played by Mason Gooding. A loveable jock who also happens to be the legacy Scream character Randy Meeks's nephew, let's be honest, we are all happy to see Mason Gooding's name on the Scream 6 cast list.
Along with his upcoming Scream 6 return, fans can look out for Gooding's roles in the action movie Aftermath, and the drama movie Pools. Star Trek fans will also be pleased to hear that you can see his 2020 contribution to the hit sci-fi franchise in the Star Trek series Picard.
Jasmin Savoy Brown as Mindy Meeks-Martin
Jasmin Savoy Brown played the role of Mindy Meeks-Martin in Scream 5, the twin of Chad and niece of Randy Meeks. And just like Gooding, Brown has proven to be a shining new standout in the entire Scream series, period.
Like her Uncle Randy, who would often coach Sidney on the ways and rules of horror movies, Mindy is a mega-slasher fan, who put her film knowledge to good use in order to survive Ghostface. So, luckily, Mindy will be joining her twin for another murderous outing in Scream 6.
Brown is keeping busy besides Scream. The actor is set to continue starring in the hit thriller series Yellowjackets, and is cast in Josh Ruben's upcoming science fiction movie Green Bank.
Hayden Panettiere as Kirby Reed
Scream 4 was the last Scream movie directed by the legendary Wes Craven, and one of the standout survivors in the flick was none other than Kirby Reed. Played by Hayden Panettiere, Kirby was a fan favourite in the 2011 movie, with her cool attitude and film knowledge.
And the good news is that Kirby is making a comeback to the franchise. Panettiere is scheduled to appear in Scream 6. But besides the Ghostface showdown, currently the actor has no new projects lined up.
Jack Champion as Ethan
Scream 6 is set to introduce a ton of new victims, one of which is Jack Champion, who will be playing the role of Ethan in the upcoming slasher. Champion is a very familiar face for avid film fans, as he was most recently part of the Avatar 2 cast – starring as Spider in Avatar: The Way of Water.
While his role as Ethan is pretty secretive for now, we know that from the James Cameron movie, that Champion rises to the occasion. So a fight with Ghostface will be exciting, to say the least. Only time will tell if Ethan makes it out of Scream 6 alive.
In the meantime, fans can look forward to seeing Champion in Avatar 3, Avatar 4, and in the drama movie Freaky Tales alongside Pedro Pascal.
Dermot Mulroney as detective Baily
One of the most heartbreaking moments of Scream 5 was when Dewey didn't make it. Since then, fans of the series have been wondering who would fill the David Arquette-shaped hole in the IP. Well, it looks like Dermot Mulroney is up to bat.
Mulroney will be joining the Scream 6 cast as Detective Bailey – the new lawman following Dewey Riley's demise in the last film. Bailey will be the lead investigator in a spring of New York Ghost killings and will undoubtedly meet Sam and the rest of her gang in the process too.
Along with Scream 6, Mulroney has tons of projects lined up. Some of his upcoming performances include the action movie Kent State, Breakwater, and the romance movie When I'm Ready.
Rodger Jackson as the voice of Ghostface
What would Scream be without the voice of its iconic killer, Ghostface? Who would call the teens? Who would ask them what their favourite scary movie is? And who would strike fear into our hearts as we wait for a new home invasion and deadly game to kick off.
Rodger Jackson has been the voice of Ghostface since 1996, and to this day is still going strong with the role. He has been a part of every single Scream movie and is set to return for Scream 6, too. Over the years, Jackson has become tied to Ghostface and Scream, and honestly, we can't imagine a film in the franchise without him anymore.
Jackson has a well of voice-over experience that covers film, TV and even videogames. In 2023, he voiced some creatures in the survival videogame Dead Space, and is well known as the voice of the cartoon character Mojo Jojo.
For more horror, here are our lists of the best ghost movies, and the best monster movies of all time. Or, if you are curious about Scream, you can read our Scream (2022) review.