Will there be a Scream 7? Wes Craven's legendary horror franchise is one that people can't get enough of. And following the 2023 movie, Scream 6; fans already cannot wait to learn if there will be a seventh instalment in the story of Ghostface.
The Scream franchise began way back in 1996 but still has life in it to this day, just like Ghostface himself. The horror movie saga's last flick saw the new gang of Woodsboro survivors face off against the masked killer in New York City, giving us a fresh setting, new characters, and several directions for potential follow-ups.
As mentioned above, the slasher movie series has endless possibilities for sequels, so will there be a Scream 7? Here's all we know about the potential new movie for the kitchen knife-wielding Ghostface.
Scream 7 release date speculation
As of April 2023, there is no Scream 7 release date just yet. In fact, a new movie hasn't even been confirmed. But fear not, horror fans. The directors of Scream 6 have shared that they want to continue the iconic franchise.
On the red carpet of Scream 6, director Matt Bettinelli-Olpin told Deadline they hoped Scream 7 happens, whether they get to tell that story or not.
When asked if there is going to be a Scream 7, Bettinelli-Olpin said: "We hope. We want to be watching Scream movies, whether we are involved or not, for the rest of our lives."
Co-director Tyler Gillett adds: "Absolutely [we plan to continue the franchise if we can]. We're so happy it's back." That sounds promising, but it will likely all depend on the box office results for the 2023 movie.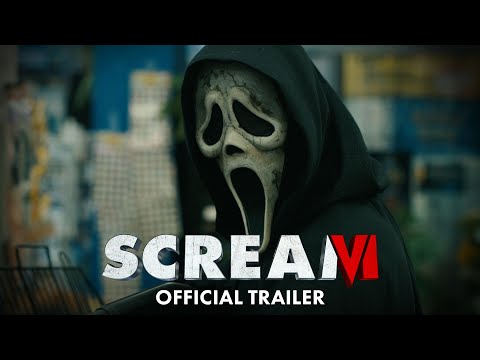 Scream 7 plot speculation
Currently, there is no Scream 7 plot synopsis. But thanks to the Scream 6 ending we do have a pretty clear picture on where the franchise can go next. Warning major Scream 6 spoilers ahead!
At the end of the last slasher movie, we saw that Ghostface was actually multiple killers. (without giving anything away) Let's just say No new movie villains are hinted too, and loose ends are wrapped up. But there is one moment that makes a sequel very possible.
We see Sam captivated by her father, Billy Loomis's (aka – the original Ghostface) mask. We saw how she put on the costume earlier to trap Bailey and save herself. However, it is clear that Sam liked her time as a masked murderer more than she should of.
While Sam did leave the mask behind at the end of Scream 6, we are pretty confident that her killing instincts aren't completely gone. And, how cool would it be to see a new Scream movie break its final girl slasher tropes and turn Sam into the next villain instead?
We want to see it happen, and currently, a Sam Ghostface movie is looking to be the only way forward too – unless we get hit with a surprise curveball and a brand-new cast.
Scream 7 cast speculation
If a new Scream movie does get the green light, then we are pretty positive that the new 'core-four' will be returning to the big screen. The core four are: Melissa Barrera as Sam, Jenna Ortega as Tara, Mason Gooding as Chad, and Jasmin Savoy Brown as Mindy.
Gale Weathers will also survive Scream 6, as will Kirby Reed – so we can also likely see Courteney Cox and Hayden Panettiere return, respectively. And, of course, you can't have a Scream movie without Roger Jackson voicing Ghostface, can you?
Here is the expected Scream 7 cast list:
Melissa Barrera as Sam Carpenter
Jenna Ortega as Tara Carpenter
Mason Gooding as Chad Meeks-Martin
Jasmin Savoy Brown as Mindy Meeks-Martin
Courteney Cox as Gale Weathers
Hayden Panettiere as Kirby Reed
Roger Jackson as Ghostface
Characters who won't be joining Scream 7 will likely be all of Ghostface's victims. You can't star in a sequel if you are dead, right? I mean, Billy Loomis's ghost made a comeback for both Scream 5 and 6, but we can't expect all the ghosts of Ghostface's past to pop up too.
While we wait on more Scream news, why not read our Scream 6 review, and check out who is in the Scream cast? Or, for upcoming releases, here are all the 2023 movies that we can't wait to see. Finally we've a list of the best movies ever made for you to have a quick look at.