What happened to Sidney Prescott in Scream 6? In Ghostface's latest outing, fans are taken to the busy streets of New York City. During Scream 6 we meet plenty of new victims and reunite with familiar faces – however, one staple Scream character is missing.
Ever since the first Scream movie released in 1996, it was a slasher movie guarantee that we would see Neve Campbell's Sidney Prescott on the big screen. Sidney was the iconic final girl, constantly battling against multiple Ghostfaces throughout the years. But, Scream 6 is a first for the horror series – as Sam Carpenter (Melissa Barrera) takes on the role of the main character, and Sidney is nowhere to be seen.
So, naturally, long-time fans of the Scream horror movies want some answers. How did the new movie address Campbell's absence? Did they kill off Sidney? Or, is she simply missing in action? Well, we are here to clear up what happened to Sidney Prescott in Scream 6 once and for all. Warning, minor spoilers ahead.
What happened to Sidney Prescott in Scream 6?
Sidney Prescott is still alive in Scream 6, however, she is in hiding with her family. In the new movie Gale Weathers (Courteney Cox), informs Sam that Sidney wouldn't be joining the fight in New York City – since she deserves a happy ending.
That is right, Sidney is officially out of Ghostface's sight, and is basically retired from being the final girl. While it is sad to experience the first Scream movie without Neve Campbell fighting for her life, at least fans can rest easy knowing that Sidney wasn't killed off, and at the end of the day won her personal war with the masked killer.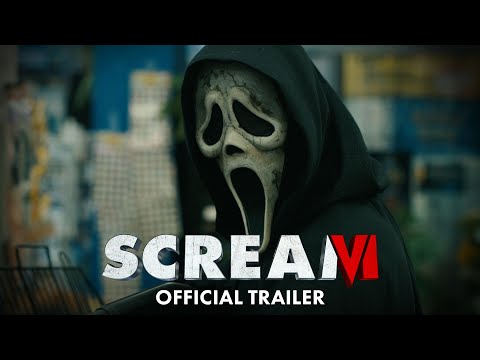 It should also be noted that Sidney probably won't be in Scream 7 either, if the film ever gets made. In 2022, Campbell announced that she was leaving the Scream cast for good. In an interview with People, the star shared how the choice came about as the offer she was given to star in the new sequel was not financially reflective of her input in the mega-franchise.
"I honestly don't believe that if I were a man and had done five instalments of a huge blockbuster franchise over 25 years, that the number that I was offered would be the number that would be offered to a man," she said.
"And in my soul, I just couldn't do that. I couldn't walk on set feeling that – feeling undervalued and feeling the unfairness, or lack of fairness, around that."
For more Scream content, you can read our Scream 6 review, and find out everyone who dies in Scream 6. Or, why not check out our Scream 6 ending explained guide, and find out if Gale Weathers dies in Scream 6?