Lock your doors and hide those kitchen knives, friends, because Ghostface is coming back for a brand new movie. Scream 6 is the sequel to the horror movie Scream (2022) – also known as Scream 5 – which saw Wes Craven's famed franchise being revived after a decade since the 2011 flick Scream 4.
Scream 5 introduced a new gang of survivors in Woodsboro. However, in the Scream 6 trailer, we saw the crew navigating New York City, causing many fans to wonder if a time jump has been put in place. Luckily directors Matt Bettinelli-Olpin and Tyler Gillett have come to clear up all our confusion.
In an interview with NME, the filmmakers clarified that despite the new locale, the Scream timeline is still linear and immediate.
"Scream VI is set shortly after the events of Scream 5, and follows how [the characters] deal with the massacre in Woodsboro [in Scream 5]," Bettinelli-Olpin said. "It follows them to New York, and then Ghostface enters the picture and everything goes off the rails."
While Ghostface hasn't been to New York City yet, in previous Scream movies we have gone outside of Woodsboro too. Still, fans should prepare themselves for an entry that strays away from the IP's previous titles when it comes to Scream 6.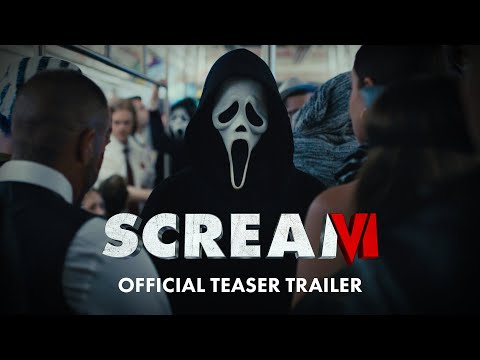 When describing what fans can expect from the upcoming slasher, the filmmakers teased that Scream 6 will feature more of their creative voices, whereas Scream 5 was still bearing in mind Craven's legacy first and foremost.
"It's relentless and really visceral. There's a lot more of Matt and I in this movie. I think that we had to make Scream 5 in order to feel like we had permission to do this one," Gillett explained.
"It has all of the ingredients, all of the things that we love about the franchise, but it has an attitude that's a little bit different. We think people are going to be really excited about it."
Scream 6 hits theatres on March 10, 2023. While we wait on the horror here are our guides to the best ghost movies of all time. Or you can read our Scream 5 review, if you want to catch up on the horror series.