Who is detective Bailey? In 1996, Wes Craven's Scream was released and kickstarted one of the biggest horror franchises of all time. For decades we have seen kill counts raising, anonymous phone calls terrorising teens, and plenty of new faces. And, Scream 6 continues the with the trend of introducing new characters for Ghostface's murder sprees.
Taking place after the events of the last horror movie in the franchise, Scream 5, Scream 6 sees Sam and her friends face Ghostface in New York City. And with the killer more brutal than ever before, of course, the police get involved. Que in detective Bailey, the new cop on the block who is seemingly hell-bent on catching Ghostface.
But, like any new Scream movie character, fans may be suspicious about the new detective's motives and backstory. So to calm all your slasher trope nerves we are here to help. Here we go over who is detective bailey in Scream 6, and if we can expect to see him in the future. Warning major spoilers ahead.
Who is Detective Bailey?
Detective Bailey is one of the new characters in Scream 6 who also turns out to be one of the three Ghostface killers. Played by Dermot Mulroney, detective Bailey is introduced to us in the new movie as a law officer with a close relationship with Sam and Tara, thanks to the fact that his daughter Quinn is their roommate.
However, we are soon fooled into thinking he is a good guy once Ghostface 'kills' Quinn – causing Bailey to vow revenge and work with Sam to catch the killer. But, in a great plot twist, it turns out that firstly , Quinn isn't dead, and secondly that Bailey had planned all the Ghostface killings all along.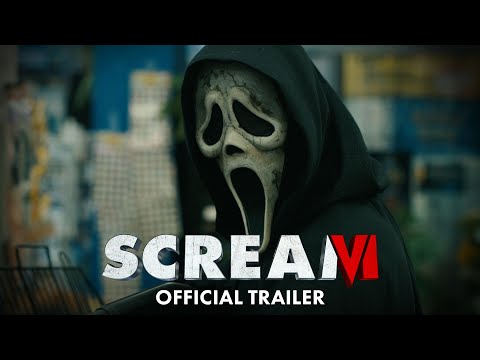 Bailey was the father of Richie Kirsch – aka the killer in Scream 5, who was killed by Sam. And it turns out that murder runs in the family as he and his children, Quinn and Ethan, vow to take revenge. But, as any Scream movie fan knows, you can't down the final girl. Sam manages to get the upper hand on Bailey and stabs the detective while wearing the Ghostface costume – turning the tables.
It is unclear if Bailey fully dies in the Scream 6 ending, as Sam – while stabbing him repeatedly – doesn't deal a final death blow. Still, with the number of injuries he suffered, we are pretty positive that he is a goner – so don't expect him to pop up again in Scream 7.
For more on the new movie, you can read our Scream 6 review. Or for more on the Scream cast, why not learn more about the new girl Anika, and if Stu is in Scream 6? For more spoilers, we also have the list of everyone who dies in Scream 6.