Russell Crowe is no stranger to the rough and tumble of movie-making. After all, you don't forge a career like Russell Crowe has — appearing in films like Gladiator, Master and Commander, or L.A. Confidential (All arguably some of the best movies ever made) — without getting knocked about a bit.
In fact, these injuries are actually surprisingly well documented. In a great Vulture piece, Crowe actually went through all of the times he'd been hurt while making movies and explained what it had done to him. From a "disintegrating hip," which he got while making Gladiator, to four tears in both of his Achilles tendons courtesy of a nasty fall on the set of Mystery, Alaska, Crowe's put his body through a lot.
Still, one of the worst injuries he seems to have ever gotten was while making Cinderella Man, one of the best drama movies of its time, but nearly took Crowe out of action forever. I've just realized that makes it sound like he was going to die. It wasn't that serious, we promise.
While in pre-production for the sports movie, Crowe dislocated his shoulder, and he needed surgery to fix the problem. The only issue was that if he wanted to recover, he wouldn't be able to shoot the movie, but according to director Ron Howard, Crowe went against the advice of his doctor and persevered.
"The doctors kept saying, 'If he goes down again, there's no coming back,'" Howard told Entertainment Weekly. "It was nerve-racking as hell. But what were the options? Not do the movie?"
Thankfully, Crowe did come back, so we presume there were no major incidents on set, and Crowe himself admitted that it was sort of a pre-existing issue and that he'd already had surgery on that shoulder in the past.
"The first operation was something that happened in pre-production on a film I didn't end up doing, but that was the straw that broke the camel's back really," Crowe told Vulture. "I was doing a thing where I was lifting a girl up doing some gymnastics stuff, and I was listening to the trainer talking, and I had my hands up where she was supposed to put her feet, but I wasn't ready, and she stepped on my arms both at the same time and pulled and just tore the labrum tissue."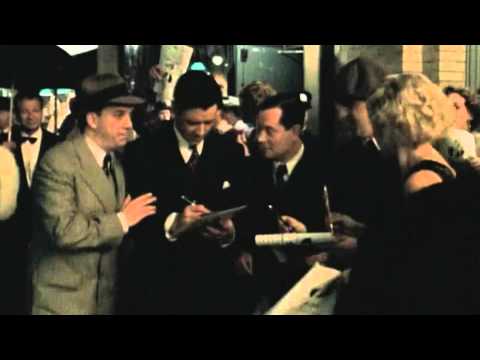 "The second time I injured it was on pre-production on Cinderella Man," he continued. "When I was in the middle of an actual boxing fight, and this Canadian former Olympic-level boxer took my elbow out, which subluxated my shoulder, which exacerbated a problem that was already there."
I guess the life of a movie star isn't all premieres and parties. If you love Crowe's work, why not find out if he's in as Maximus Decimus Meridius (He loves being asked) by reading our guide breaking down everything you need to know about the Gladiator 2 release date.
We've also got a list of the best action movies if you just need a bit more danger in your life, and finally, why not read our guide to all the new movies coming in 2023?
Finally, why not read our Russell Crowe interview, which we did for his new horror movie, The Pope's Exorcist?