It's impossible to imagine Sylvester Stallone now as anything other than a Hollywood megastar, powered by the Rocky and Rambo franchises. But before Sylvester Stallone was the anchor of some of the best action movies ever made, his script for Rocky was seen as a big risk.
Stallone, who was a bit-part player in the film business at the time, wrote the screenplay in three days. When studios showed interest, Stallone dug in his heels and refused to allow the movie to be made if he couldn't play the titular underdog boxer. It would go on to be one of the best movies of the '70s, but Hollywood didn't know that yet.
For Stallone, though, it was a no-brainer. In a 1977 interview with BBC film presenter Barry Norman, the star explained why problems with Hollywood at the time inspired him to construct what would become one of the best sports movies ever made.
"I felt at the time that cinema, at least the movies that I had been seeing, were at an all-time low. Everything was anti-society, anti-Christ, anti-government, anti-everything, and there was no one to root for," said Stallone.
"I wanted to get back to the cycle of the films of the '40s and the '50s. People say 'I miss the good, old films', yet Hollywood hasn't taken heed and hasn't made any good, old-fashioned type films where morality was at the forefront."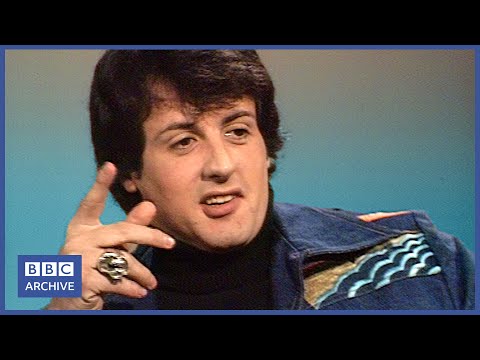 Stallone also admitted there was a "selfish" edge to it all because he had mostly been given "lame roles" in other new movies as "atmosphere", and wanted something more.
He added: "If I was going to go down into professional obscurity, I wanted to at least have the opportunity to say to myself: 'Well, you tried. You put your best foot forward and you didn't make it'. That's what, I guess you might say, provoked me into writing the script."
Stallone put his money where his mouth is to get his passion project over the line and, if you watch the Rocky movies in order, you can see his passion running through the whole franchise. There's no one quite like Sly, and we wouldn't have him any other way.
For more, find out how Carl Weathers got his Rocky role by insulting Sylvester Stallone and learn why Stallone only ate three foods while making Rocky 3. We've also delved into the hidden meanings behind the Rocky villains, as well as looking ahead to the Creed 4 release date. In the meantime, read our Creed 3 review too.