When you think of the best movie villains, you might think of Ivan Drago. The heavy-weight robot man who killed our beloved Apollo Creed and shattered Rocky Balboa's confidence in one of the best sports movies of all time.
Drago would make a return to spar with Rocky on an emotional level in the Creed movies, even sending his wordless offspring to destroy Rocky's protégée. Essentially, it's a long-standing cinematic rivalry.
The actor behind the icy Russian fighter, Dolph Lundgren (who recently revealed a shocking eight year battle with cancer), has worked with Rocky's Sylvester Stallone on numerous counts, both in the Rocky movies and in The Expendables franchise. But on one occasion when filming the latter, tensions grew so high that Lundgren almost took a very real swing at the action movie star.
"We had some good times and bad times, kinda like family to some degree," he explained [via In Depth]. "He was very harsh on me in a scene in Expendables 1, where he kinda yelled at me in front of the whole crew and had me do about twenty takes on a scene. It was like, 'My grandmother could do it better than that. What the f*ck, what are you doing?' You know, basically in front of everybody. And there was press there that day too, international press…"
"We took a lunch break and I remember, I was kind of in tears. I was really upset. I called my wife at that time, and I basically just told her, 'If he says one more word, I'm gonna knock him out and f*ck this movie, I'm outta here. I'm just gonna punch him out and f*cking leave.'"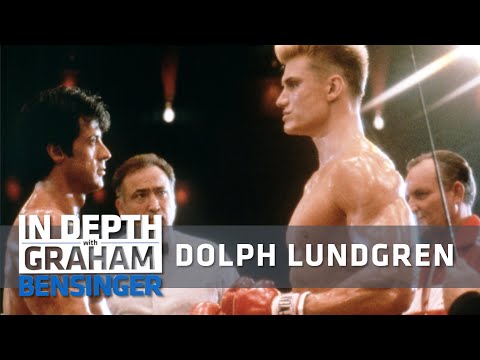 "I think when I walked on the set, people felt it wasn't such a good vibration. And then I had a tap on the back and it was Sly. And he was like, 'Uh, I'm sorry about that. Let's just do another take and let's just keep moving on.' And we've had a few run-ins over the years, but what can I say, he's a crazy Italian."
Luckily, the two actors don't necessarily hold a grudge against each other, as he added, "I think he knows that I've always respected him and loved him, and that's why we're still friends."
We love Rocky around here, so why not check out our Creed 3 review, our deep dive on the hidden meanings behind the Rocky and Creed villains, and everything we know about the Creed 4 release date. Don't forget about all the new movies coming out this year, and the best movies of all time, too.