Is Viktor Drago in Creed 3? After we saw the son of Ivan face off against the son of Apollo in the last Creed movie, it seemed inevitable that the pair would have some unfinished business this time around. So why wasn't he in the new trailer?
The Rocky franchise has never thrown up a more intriguing movie villain than the Russian beast Ivan Drago. The man-machine literally killed Apollo Creed in the '80s movie Rocky 4, so it's safe to say that Adonis 'Donnie' Creed was never going to get along with the Drago family.
With the Creed 3 release date finally here, it's time to get the gloves ready for more action, but Drago Jr. was nowhere to be seen in the trailers. So, is Viktor Drago in Creed 3 or not? Warning minor spoilers for the Michael B Jordan movie ahead.
Is Viktor Drago in Creed 3?
Florian Munteanu is listed on the cast credits for the movie, so it's safe to assume Viktor Drago is in Creed 3.
Just how much of a role he will play in the new movie remains to be seen, but we expect him to only have a small role. It's possible Viktor will only be there to bridge the story between the last Rocky movie and this one.
Is Ivan Drago in Creed 3?
Unless he's in line for a surprise cameo, Dolph Lundgren will not be appearing as Ivan Drago in Creed 3.
The actor reprised his role as Drago in the last movie, where he acted as trainer and mentor to his son, Viktor. This time around, there is no sign of Lundgren among the cast list so we are pretty certain we've seen the last of Ivan Drago.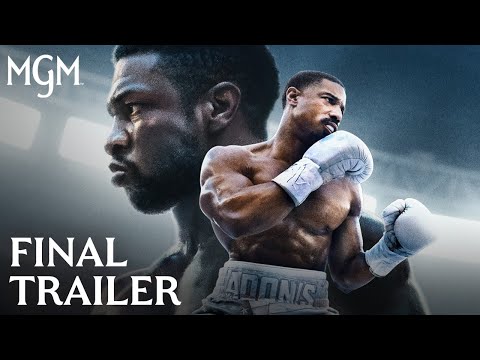 Sylvester Stallone is also done with the sports movie saga, and a legal dispute appears to have signalled the end of his involvement for good. Lundgren voiced his support for Stallone on the matter, and as such, we would be very surprised to see him back in the franchise.
For more from the Rocky series, check out our feature on how Dragon Ball Z can help the Creed movies go on forever, how to watch Creed 3, or read our Creed 3 review. Or for more sports, dive into our guide on the Welcome to Wrexham season 2 release date and the potential Creed 4 release date.