Who dies in Creed 3? There are lots of fists flying in the new boxing movie, starring and directed by Michael B Jordan, but not every character will still be around if the franchise returns.
The sports movie follows Jordan's protagonist Adonis Creed as he is forced to return to the ring when his childhood friend Damian (Jonathan Majors) gets out of prison and goes all movie villain in the hope of making up for lost time. But for as much as Creed 3 is an action movie about men punching each other, it's also an intense and nuanced drama movie – as we outlined in our Creed 3 review.
A huge portion of that emotion comes from who dies in Creed 3. It's a devastating scene that cements this as among the best Michael B Jordan movies, as well as the best Rocky movies, with the actor getting to showcase all of his enviable range.
Who dies in Creed 3?
One of the most emotional moments of Creed 3 is when Adonis learns that his adopted mother, Mary Anne Creed played by Phylicia Rashad, has suffered another stroke and is experiencing multiple organ failure as a result. In a tearful scene, Adonis's wife Bianca (Tessa Thompson) tells him it's time to say goodbye to his mom forever.
Earlier in the movie, Adonis had an angry conversation with Mary when she revealed that she had intercepted letters Damian had tried to send to Adonis during his prison time. He angrily retorted that Damian cared for him before Mary even knew that he had been born as the result of an extra-marital affair between her husband Apollo Creed and an unnamed woman.
Given the tense nature of their previous meeting, Adonis is racked with guilt when he sees her again in the wake of her stroke. She believes she is speaking to her husband Apollo and tells him that Adonis saved her in the wake of his death. The next scene is Mary's funeral. It's hefty stuff, and there wasn't a dry eye in the house at the cinema.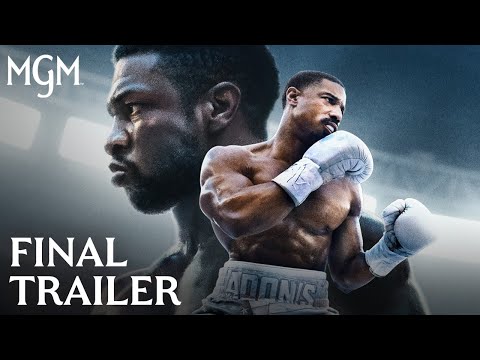 With the release of Creed 3 this week, we've got you covered on how to watch Creed 3, the Creed 3 ending explained, and why Rocky is not in Creed 3.
And for more on the new movies heading to cinema screens in 2023, check out our guides to the Scream 6 release date, the Fast and Furious 10 release date, and the Oppenheimer release date. Or look further into the future and see what we know about a Creed 4 release date.