The Rocky movies have always positioned very human characters at the heart of their sports movie narratives, and new movie Creed 3 is no different. That's especially true in its use of American Sign Language (ASL).
Read our Creed 3 review to find out what we thought of the drama movie, which pits Adonis Creed (Michael B Jordan) against a new movie villain – Donnie's former friend Damian Anderson (Jonathan Majors).
The action movie also sees Tessa Thompson return as Adonis's wife Bianca, with Mila Davis-Kent as their deaf daughter Amara. It's a relationship that Jordan, who's also the director this time around, considered vital to the story for a number of reasons.
In the intervening years between Creed 2 and Creed 3, both Adonis and Bianca have learned ASL in order to communicate with their daughter. Jordan told Kermode and Mayo's Take that he wanted to depict this sort of family to help with representation – and that it fed into the physical side of the movie too.
He said: "In the third movie [the hearing loss] is completely normalised. We're an ASL family, I didn't want to put any extras on it I just wanted to establish that this is guy who wanted to give his daughter everything he didn't have. He wanted to do things right.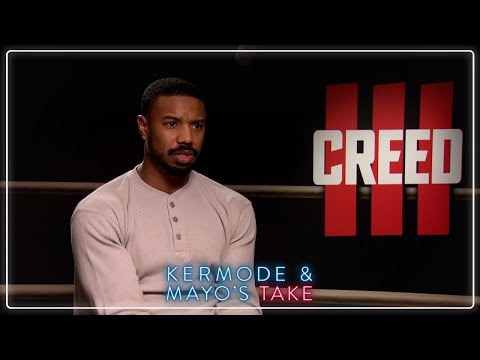 "The ASL component was something that I love because we're a movie about boxing. Adonis uses his hands to hurt people and to win in a fight, violent at times, but also he [uses his hands] to communicate to the most precious people around him. The juxtaposition between the two, I thought, was really poetic."
The Creed 3 ending hints that Amara might become an even more important character if a Creed 4 gets the green light. Certainly, it's a fresh chapter for the series, with Rocky not in Creed 3.
We've got you covered on how to watch Creed 3, as well as up to the minute information on the 2023 movies you should care about, including the John Wick 4 release date and the Fast and Furious 10 release date.