Who is Damian Anderson in Creed 3? With the latest entry in the Rocky franchise comes another opponent to stand across the ring from our leading man. Adonis Creed has to knock seven bells out of Damian, but who is he?
The new Rocky movie finds Adonis at the end of the sports movie journey, having retired from boxing as champion. He's concentrating on a different life – more akin to a romance movie – in which he focuses on being a husband and father to his family, including wife Bianca (Tessa Thompson) and daughter Amara (Mila Davis-Kent).
That domestic bliss is shattered in the drama movie when a face from his past appears with a complex backstory and the promise of an action movie finale. But who is Damian Anderson in Creed 3 and what does the movie villain actually want?
Who is Damian Anderson in Creed 3?
Damian Anderson is a childhood friend of Adonis Creed, who is released from prison at the start of Creed 3. He was a boxing prodigy before his incarceration, and, when he reconnects with Adonis, he is determined to return to the ring and secure himself a shot at a professional world championship.
We find out in the new movie that Adonis and Damian roomed together at a group home before he was adopted by Mary Anne Creed. They were close friends until Damian was imprisoned after being arrested with a gun following an altercation at a convenience store in which he tried to protect Adonis from several men. Adonis fled the scene and escaped.
Damian emerges from prison with a chip on his shoulder, especially as Adonis hasn't written to him during the 18 years he was locked up. He's angry at having to watch Adonis live his perfect life in the spotlight, while he was stuck in jail. It is this that puts the two characters on a collision course towards the Creed 3 ending.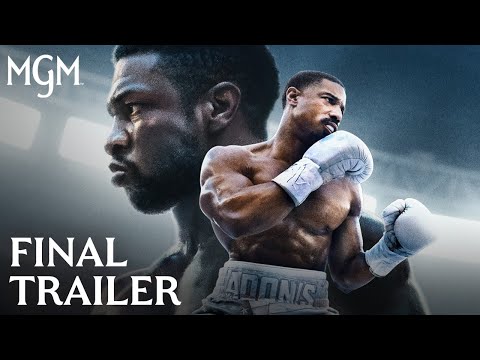 Will Damian Anderson be in Creed 4?
Creed 4 has not yet been confirmed, despite Michael B Jordan's willingness to make it, and so we don't yet know whether Jonathan Majors will return as Damian Anderson.
However, it's certainly possible that audiences could see Damian again. Creed 3 features cameo appearances by Adonis Creed's two previous adversaries – Tony Bellew as "Pretty" Ricky Conlan from Creed and Florian Munteanu as Viktor Drago from Creed 2 – so Damian could return if Creed 4 comes around.
Find out what we thought about the movie in our Creed 3 review, and we've also got you covered on how to watch Creed 3, as well as explaining why Rocky is not in Creed 3.
And once you've seen Creed 3, there are plenty of other huge 2023 movies on the way for you to watch. So find out about the Fast and Furious 10 release date, the Barbie movie release date, and the Guardians of the Galaxy Vol 3 release date. Or look further into the future with our guide to the Creed 4 release date.