Before we knew Robin Williams as one of the best actors of all time, or a pioneer of some of the best movies ever made, he was simply Mork. Well, actually, he was a high-flying comedian, but to most, he played the extra-terrestrial on Mork and Mindy.
The comedy series was actually a spin-off from an episode of Happy Days, and became highly successful in its own right. The TV series followed the story of Mork, an alien being who comes to Earth and lives with a human being, Mindy. Various antics ensue.
Due to the various languages and gibberish that Mork ends up speaking over the course of the series, it's not surprising that Williams thought he might be able to sneak in a couple of swear words here or there.
Eventually, however, production seemed to catch on and even had to hire a specialist translator who was able to identify the curse words in various languages on the fly, effectively keeping Mork and Mindy a family friendly show.
"Eventually they had to have a censor who spoke three or four different languages because I was sneaking things in in different languages," Williams explained in a Pioneers of Television interview. "They went, 'She knows what that means.' Really? Oh, sad. Because I was using – sometimes Mork would speak Yiddish, 'Was machst du, Mindy?'"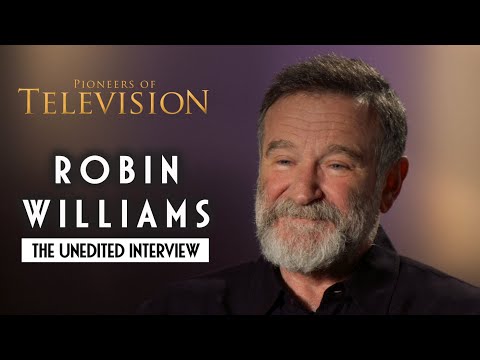 "There must have been some Hassidim watching, 'Thank God, it's Thursday, we can watch!' But the idea that you know, we would try different things, and it was just kind of to see what could get under the radar."
Probably a good thing, too, since Williams would go on to star in a wide array of some of the best family movies ever made, including Hook, Mrs Doubtfire, and even taking on the role of one of the best Disney movies as the Genie in Aladdin.
While you're here, why not check out our list of all the new movies coming out this year, as well as the best comedy movies and drama movies to check out now?