We all love a little bit of movie trivia, but what is that one well-known saying? Don't believe everything you read on the internet, unless the thing you're reading is by The Digital Fix. The idea that Disney movie actor Robin Williams was in the running to play iconic horror movie character Jack Torrance is one of the most infamous pieces of trivia out there, appearing unsourced on IMDB, various news sites, and even in 2015 book, The Amazing Book of Movie Trivia.
However, Snopes has now gotten to the bottom of the widely-reported rumour, and gained official confirmation from director and Stanley Kubrick expert Lee Unkrich that Williams being considered for The Shining is simply untrue. Unkrich, who has access to both the Kubrick Archive and Warner Bros archive material for the '80s movie explained, "There are many apocryphal stories about the making of The Shining that have spread online, and this is one of them."
The co-author of the forthcoming book Stanley Kubrick's The Shining continued: "Stanley first read the galleys of Stephen King's novel in 1977. Nicholson was cast that year as well. Production on the film began in April of 1978. In 1977, Robin Williams was only 27 years old and had only a small handful of very tiny credits to his name. He didn't become a household name until 1978 when he starred in the television show Mork and Mindy."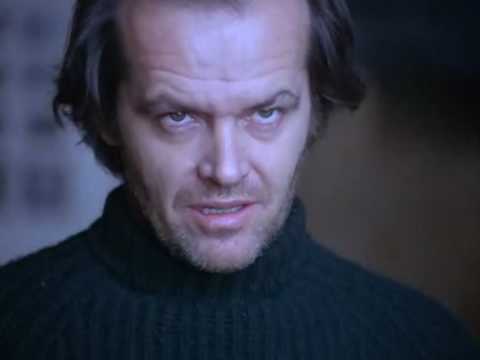 "Besides being far too young for the part of Jack Torrance (Nicholson was 40), Stanley Kubrick would never had considered an unknown to star in The Shining," he added. "After the box-office disappointment of his previous film, Barry Lyndon, Kubrick was sorely in need of a hit, and he chose The Shining in an attempt to make a more commercial film. Kubrick had long wanted to work with Nicholson (they had discussed a biopic about Napoleon), and when Nicholson called Kubrick to ask what he was working on, Kubrick told him about The Shining."
Always check your sources, folks! If you want more sinister tales, check out our guides to the best slasher movies and best body horror movies. Otherwise, why not peruse our list of some of the new movies coming our way in 2023?