Robert Redford has been the star of many acclaimed films — but which was his favorite? It's hard to narrow down Robert Redford's best movies, but one film that's definitely up there is Butch Cassidy and the Sundance Kid — a movie many critics and experts consider to be one of the best Westerns ever made.
As it turns out, Redford, who played the titular Sundance Kid in the adventure movie, agrees. When asked by ET One what his favorite role was back in 2015, he said unreservedly, "Butch Cassidy — that was my favorite role, playing the outlaw."
Directed by George Roy Hill, Butch Cassidy and the Sundance Kid follows the titular outlaws (played by Paul Newman and Redford, respectively) as they try and outrun a US possee after committing several train robberies.
Along with being the highest-grossing movie of 1969, the film was also nominated for seven Academy Award, of which they won four,
As it turns out, the character of the Sundance Kid was so sought after, Paul Newman wanted to play him too. In an archive interview with the BBC's Talking Pictures (via the Express), Newman explained, "We [Newman and Redford] have a lot of fun together. We bounce off each other real well. But I would have preferred to have played Sundance. I feel a little more comfortable with that cooled-out kind of quality. I suppose it's the easier part."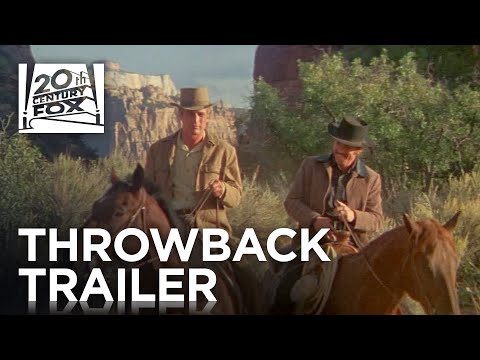 Reford, Newman, and George `Roy Hill would later all reunite for 1973's The Sting — where they played two grifters trying to out-grift a conman. Considered by critics to be one of the best comedy movies of all time, The Sting was even more successful than Butch Cassidy and the Sundance Kid. It got ten Academy Award nominations, won seven, and was selected to be preserved in the Library of Congress for being "culturally, historically, or aesthetically significant."
If you want to return to your Western roots, you might be interested in our guide to the best Clint Eastwood movies. Or, if short-form entertainment is more your thing, here's what we know about Yellowstone season 5 part 2. You can also check out our guide to all the new movies coming this year if you want something fresh, including Martin Scorsese's neo-Western, Killers of the Flower Moon.