Robert De Niro has reunited with Martin Scorsese for a tenth time in the upcoming crime thriller movie Killers of the Flower Moon. But even more excitingly, the film also stars Scorsese's other muse – Leonardo DiCaprio. And DiCaprio actually has De Niro to thank for introducing him to Scorsese and launching his career, and helping him become one of the best actors of all time.
Leonardo DiCaprio and Robert De Niro first worked together thirty years ago – in drama movie This Boy's Life. Scorsese recalled in a recent interview with Deadline that De Niro took the unusual step of recommending the then 18-year-old DiCaprio to him.
"He [De Niro] said, 'I'm working with this young boy. You must work with him sometime.' That was the first time I heard him recommend somebody to me. 'The kid is really good.' he said." Also in 1993, DiCaprio starred in What's Eating Gilbert Grape, for which he earned his first Oscar nomination.
DiCaprio says; "My career was launched by doing This Boy's Life, auditioning with Bob [De Niro] and then getting the role. Working with him, watching his professionalism and the way he created his character was one of the most influential experiences of my life and career. It got me to do all these films with Marty [Scorsese] and now, 30 years later, all of us getting to work together and collaborate, it's such an incredible and special experience for me. Those are my cinematic heroes. It is so very special to me." This Boys Life is one of the most underseen and underrated Robert De Niro movies.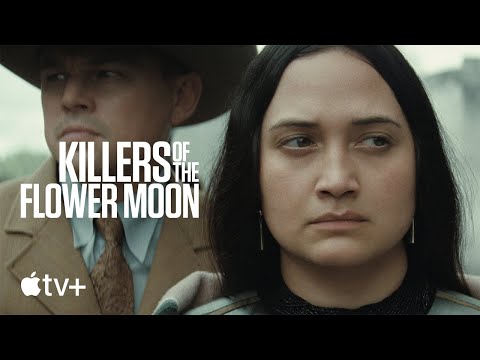 New movie Killers of the Flower Moon also stars Lily Gladstone, Jesse Plemons, John Lithgow, and Oscar winner Brendan Fraser. It's set in 1920s Oklahoma when members of the Osage tribe start being murdered and depicts the early days of the FBI.
If you're a fan of crime thrillers, check out our guide to the best detective movies and the best spy movies.