Ridley Scott is not one to pull his punches when it comes to interviews and press tours, and as he's gotten older, he's gotten even more candid and frank when speaking his mind. 2017 was quite a big year for Ridley Scott, because he had Alien Covenant, plus the tumultuous production of All the Money in the World, and the legacy sequel to his 1982 science fiction movie masterpiece Blade Runner was released.
Scott is known for being able to work extraordinarily quickly, but he took this into overdrive on All the Money in the World, where he did significant reshoots with Christopher Plummer in nine days.
Speaking to Vulture in 2017, Scott questioned why other people who make movies take so long; "They shouldn't [take that long], that's why I do two a year. We did Alien: Covenant, which is a very complicated film, in 73 days. That would normally be 130 days. What the fuck are you doing, you know?" Scott made both The Last Duel and House of Gucci in 2021, and he's got Napoleon and Gladiator 2 coming out close together as well. Not bad for an 85-year-old.
Speaking of Denis Villeneuve's Blade Runner 2049, which was critically-acclaimed, but not a financial success, Scott said; "I have to be careful what I say. I have to be careful what I say. It was fucking way too long. Fuck me!" He then claims that he basically wrote the script for it because Scott really does not care what he says in interviews anymore, and it's glorious.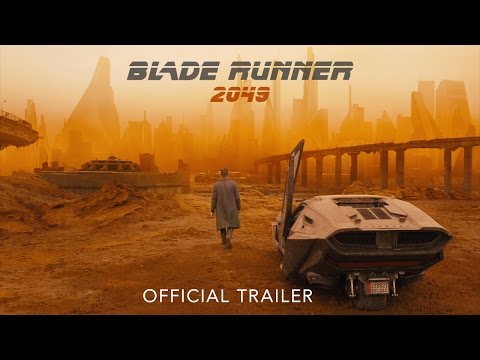 Blade Runner 2049's production budget was reportedly $150-$185 million and it made $265 million, which doesn't leave much (or any) profit, once you factor in marketing and distribution costs. Ryan Gosling had a few box office disappointments, including First Man, but is now starring in the biggest movie of 2023 – Barbie.
Check out our guides to the best science fiction movies, the best alien movies and the best robot movies. See if Blade Runner 2049 made our list of the best Ryan Gosling movies.