The Riddick movies are a prime example of a cult science fiction movie franchise that has constant stamina, soldiering on with new movies every time you think it's probably gone for good.
That's mostly thanks to the indefatigable spirit of leading man Vin Diesel, who has carried both the Fast and Furious movies and the Riddick movies for the entirety of their time in the box office spotlight.
There's a Riddick 4 on the way, with franchise veteran David Twohy having written the action movie – going by the title Furya – and also planning to hop back into the director's chair once again.
But right back at the start of the thriller movie series, in the 2000s movie Pitch Black, Vin Diesel had a tough time filming in a claustrophobic cryo-sleep chamber – despite his tough guy role as mercenary and notorious criminal Richard B Riddick.
In fact, according to the Pitch Black disc commentary (via Film School Rejects), Diesel experienced an anxiety attack while shooting on the tight set. In the commentary, Diesel's co-star Cole Hauser explained that he "had control" of that situation.
The scenes around the cryo-chambers certainly feels intense and terrifying, so it's understandable that Diesel found it even more comfortable to be there on set.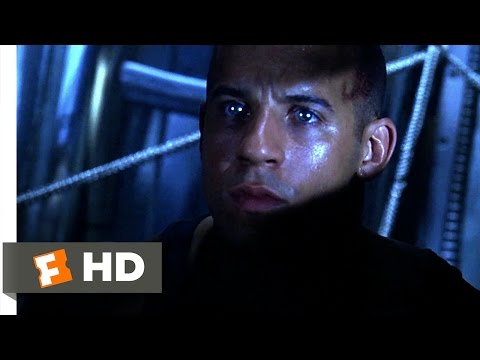 Hauser would go on to appear in Diesel's biggest franchise, playing Fast and Furious character Carter Verone – a movie villain role in 2 Fast 2 Furious. He is now best known as Rip Wheeler in the Yellowstone cast.
Pitch Black, meanwhile, would go on to become one of the most memorable cult movies of the '00s and spawned 2004 sequel The Chronicles of Riddick, as well as threequel Riddick in 2013.
To find out more about Diesel's busy year of 2023 movies, check out our guides to the Fast and Furious 10 release date and Diesel's MCU movie return with the Guardians of the Galaxy Vol 3 release date.