After the runaway success of Pretty Woman in 1990, many studios tried to re-team stars Richard Gere and Julia Roberts in their projects. According to Richard Gere, people were writing scripts which were designed as star vehicles for the duo, but they weren't good enough. It's hard to compete with one of the best romance movies of all time. That is until Runaway Bride came along in 1999.
"You'd think, based on how successful Pretty Woman was, there'd be a cottage industry of people writing scripts for us. And there may well be, but none of them were any good," Gere told Entertainment Weekly at the time. When the script for Runaway Bride came along, Gere says that he "called her [Julia Roberts] up and said, 'Whether I do this or not, you should, because this is a great part.' I could see her in it much more clearly than I could myself."
"We met in my office, and two days later we were making the movie. I've never known a picture to come together so quickly." While Runaway Bride didn't end up being amongst the best Julia Roberts movies, it was a box office hit.
Pretty Woman had made $460 million worldwide when it was released in 1990, becoming the highest-grossing romantic comedy ever. It was the fourth highest-grossing movie of all time at that stage, coming behind ET, Star Wars, and Indiana Jones 3. Runaway Bride was not as universally beloved as Pretty Woman, but it still made a more-than-respectable $300 million at the box office.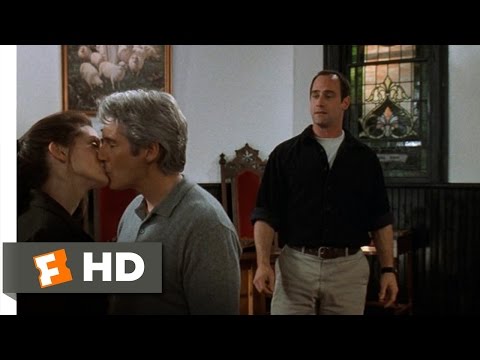 Roberts recently returned to the rom-com in Ticket to Paradise (2022), as did Sandra Bullock in The Lost City (2022). Reese Witherspoon was in a 2023 rom-com called Your Place or Mine? And 2023 will see the release of new rom-com starring – and directed by – Meg Ryan. Richard Gere himself even appeared in a 2023 rom-com called Maybe I Do. Not only is the rom-com back, but the best rom-com stars of all time are returning to the genre!
Check out our guide to the best comedy movies and the best Netflix movies.