What is the Rebel Moon release date? Sorry to all you DC and Snyder-verse fans, but director Zack Snyder has his hands full at the moment with a brand-new space opera. Rebel Moon is the filmmaker's latest project, scheduled to be released in two parts on Netflix.
Buzz around the new movie is understandably big, considering the success of Snyder's previous work with Netflix – his zombie movie Army of the Dead. The filmmaker is known for grand stories, and we expect his latest outing to have enough depth and spectacle to stand up next to the Star Wars movies in terms of quality and entertainment. However, sky-high expectations aside, you may be wondering when Rebel Moon part 1 will actually be hitting our small screens.
Well, The Digital Fix has got all your intergalactic concerns covered. From the Rebel Moon release date, trailer, cast, and more, here is everything you need to know about Snyder's upcoming science fiction movie.
Rebel Moon release date
Good news, Snyder fans! The Rebel Moon release date has been confirmed to be December 22, 2023. The action movie will be premiering on the streaming service Netflix, so it's time to start renewing those subscriptions.
We can also count our lucky stars since this release date is unlikely to move due to filming for Rebel Moon having wrapped in December 2022. This means that if all goes well during the post-production phase, the film will have no issues with staying on track.
We will keep you posted if any new developments occur and disrupt the current schedule.
Rebel Moon cast
The Rebel Moon cast is packed with A-listers. However, despite there being a long list of confirmed names, the majority of Rebel Moon characters have yet to be revealed.
We do know that Sofia Boutella will be playing the leading role of Kora, Djimon Hounsou is portraying General Titus, and Ed Skrein is going to be the film's big bad – the tyrant Balisarius.
We also know that Anthony Hopkins will be playing the part of Jimmy – a sentient JC1435 mechanized battle robot. But besides those few names, future characters remain a mystery.
Here is the Rebel Moon cast list:
Sofia Boutella as Kora
Ed Skrein as Balisarius
Djimon Hounsou as General Titus
Anthony Hopkins as the voice of Jimmy
Ray Fisher as Blood Axe
Charlie Hunnam
Michiel Huisman
Doona Bae
Jena Malone
Staz Nair
Rhian Rees
Cleopatra Coleman
Fra Fee
Stuart Martin
Cary Elwes
Corey Stoll
Ray Porter
Alfonso Herrera
So, whatever the fine details of Rebel Moon, at least we know that the two-part story is in good hands.

Is there a Rebel Moon Trailer?
Currently, there is no official Rebel Moon trailer; however, Netflix has released a sneak peek of the film.
In January 2023, the streaming giant gifted fans with a teaser clip of Rebel Moon in their 2023 movies preview video. Along with titles such as Extraction 2, and the upcoming Chris Evans movie Pain Hustlers, Rebel Moon's announcement ended the video with a bang.
In the short clip, we can see an impressive spaceship, tons of action scenes and a few explosions too. So plenty to look forward to as we wait for an official trailer! You can watch Netflix's video down below: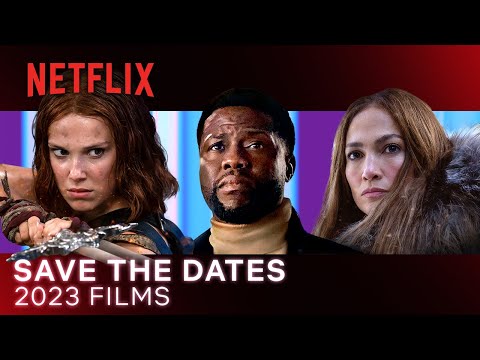 Rebel Moon plot
Thanks to an official synopsis from Netflix, we know that the Rebel Moon plot will follow a battle against colonisation as a group of young warriors are tasked with going head to head with some tyrannical alien invaders.
The official Rebel Moon Synopsis reads: "A peaceful colony on the edge of the galaxy is threatened by the armies of a tyrannical regent named Belisarius. The desperate civilians dispatch a young woman who has a mysterious past to seek out warriors from nearby planets to help them challenge the regent."
Judging from IMDb's cast listing and Netflix's teaser clip, this 'young woman' will be Kora – played by Sofia Boutella. It also seems that the movie's villain will be Regent Balisarius – played by Ed Skrein.
Further plot details, such as the planet's lore, history, and politics, are all being kept under wraps for now. However, Snyder has assured fans of his love for the sci-fi genre and his ability to do it justice.
"This is me growing up as an Akira Kurosawa fan, a Star Wars fan," he told The Hollywood Reporter. "It's my love of sci-fi and a giant adventure. My hope is that this also becomes a massive IP and a universe that can be built out."
"I've spent the last two or three years building out this universe. Every corner has to be painted in. I've been doing designs, constantly drawing and really cultivating its fertile ground to make this world fully realised," he continued.
Where can I watch Rebel Moon?
Rebel Moon will be available exclusively on the streaming service Netflix.
We will keep you posted as more character details and casting info head our way. In the meantime, here is everything we know about the Dune 2 release date and Avatar 3 release date. For more Synder, here is everything we know about the Army of the Dead 2 release date, and we've also got a list of the best movies ever made for you to enjoy as well.