David Duchovny has had quite the career, with his roles on sci-fi series The X Files and comedy series Californication both earning him Golden Globe nominations. However, in another universe, we could have also seen Duchovny in the Tarantino classic Reservoir Dogs, as the actor revealed in an interview with Collider that he auditioned for a role in the drama movie.
"I auditioned for Reservoir Dogs. That was like in the late '80s," he recalled. "So I auditioned for Quentin Tarantino, and this is not an imitation of Quentin, but he's a high-energy guy, and he goes, 'I really like what you do. I just don't know if I want you to do it in my movie.' It was the best rejection I ever got in my life."
Released in 1992, Reservoir Dogs is essentially Among Us in thriller movie form. A group of criminals, played by Harvey Keitel, Tim Roth, Steve Buscemi, Edward Bunker, Michael Madsen, and Quentin Tarantino, are cornered in a warehouse after a diamond heist goes wrong. With all of them working under pseudonyms and none of them knowing the others' true identities, the group grapple with paranoia as they try to work out who in the group is an undercover cop.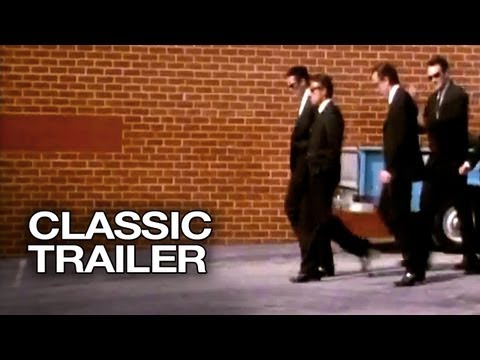 Joking about the '90s movie, Duchovny revealed he auditioned specifically for the role of Mr Orange, adding, "Yeah. I'm fantastic in [Reservoir Dogs]. They did this head replacement of Tim Roth on me. It really pissed me off. I didn't know. I went to the premiere, and I was like, 'Oh, Tim Roth's head is on mine.'"
Duchovny can be seen next in new movie You People, which drops on Netflix on January 27.