What is the Detective Pikachu 2 release date? The first Detective Pikachu movie burst onto the scene in 2019 and won lots of folks over, Pokémon fan or not.
With Baby Yoda levels of cute fuzzy creatures, a surprisingly affecting emotional core, and colourful visuals, it's no wonder a sequel to the Pokemon movie was greenlit.
But what is the Detective Pikachu 2 release date? And who can we expect to see return for the second kids movie? We got our magnifying glass out and came back from our investigation with the currently available information on the next live-action Pokemon.
Detective Pikachu 2 release date speculation
We don't know the Detective Pikachu 2 release date yet and the film is likely a few years away. A sequel was confirmed in January 2019 so we know it's happening we just don't know when.
Things have been quiet for a while, but we did get one update that indicates it's still moving forward — Portlandia co-creator Jonathan Krisel is reportedly in talks to direct Detective Pikachu 2.
Considering the fact pre-production doesn't seem to have started in earnest, Detective Pikachu 2 will likely be at least a couple of years away.
Detective Pikachu 2 cast speculation
There is no official Detective Pikachu 2 cast list. With director negotiations, we can assume this will be the next piece of the puzzle to be announced in due time.
Details are a little iffy, even Justice Smith doesn't know if Detective Pikachu 2 will be bringing the star back: "I don't know if there is going to be a reunion. I've heard rumours that they might be doing a second one, but I don't know if I'm a part of it."
We would guess Justice Smith and Kathryn Newton return, as well as Ryan Reynolds in some fashion. Newton and Reynolds may be busy with their MCU roles, but this is a respectably sized franchise, too.
DnD's Smith led the detective movie as Tim, with Ant-Man cast member Kathryn Newton as a fellow investigator and love interest named Lucy, and Ryan Reynolds was Pikachu/Harry — at the end of the first movie, Harry is transferred back to his human form from Pikachu, so perhaps his role would be a smaller one.
Detective Pikachu 2 plot speculation
We don't yet have a Detective Pikachu 2 plot description. Information about the story, and everything else, is sparse at the minute. We probably won't get any idea of the story until the movie is further along in development.
If we had to guess, Tim and Harry could solve some crimes together, or perhaps Tim continues to chase down adventure with Lucy and a now non-English-speaking Pikachu. Pikachu is in the name, so they have to deliver on him!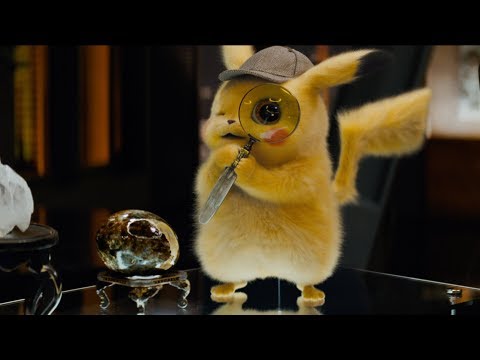 That's all we know about Detective Pikachu 2 so far. We know, it's not much, but we're on the case and will update you when we can.
In the meantime, see our list of the best family movies, where to watch Pokemon, and take a peek at the new movies coming soon.