From The Perks of Being a Wallflower to Percy Jackson and the Lightning Thief, Logan Lerman burst onto our screens and quickly established himself as a teen movie icon. However, with the star moving on to different projects with 2022 movies like Bullet Train, he revealed in an interview with Esquire that he has no interest in revisiting the Percy Jackson universe. This is despite enthusiastic fans expressing interest in him taking on the role of Poseidon, in the upcoming Disney Plus fantasy series.
"No one's hit me up about it, and I don't think I'm right for that anyways," he said. "But I also just don't even know if it's interesting to me, in terms of: I don't even know what that would be. But there's not a secret that's waiting to be announced or something like that. I do get asked a lot about it, and I hate to disappoint and be like, no, I don't know anything, and I'm not involved, but that's the truth. I don't know anything about it."
He continued, "I get people asking me all the time if I'm gonna play Poseidon, and I'm like, am I old enough to play Poseidon? I don't think I'm old enough for that one! I wouldn't cast me in that role if I was part of the creative team. I don't know, these are all hypotheticals, so I have no idea."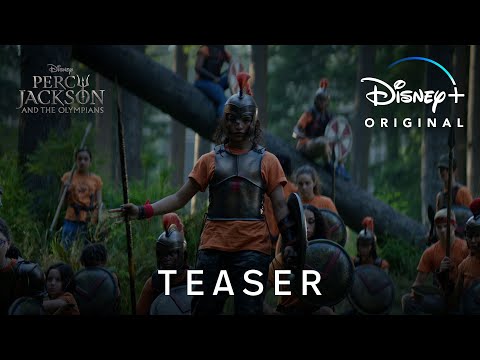 "I'm just so in the mindset of what I'm working on right now too, so whenever I get that question, I'm like, I have no idea," he adds. "There are so many things I just don't know about that project. But what I do know is that Rick Riordan is doing it, and that's pretty cool for the fans of the Percy Jackson series. I'm excited for those fans to get that version of the story told and see what they do with this."
Hopefully, we'll find out more about who's set to play Poseidon as the Percy Jackson TV series release date draws closer. In the meantime, check out our guides to the best fantasy movies and adventure movies.